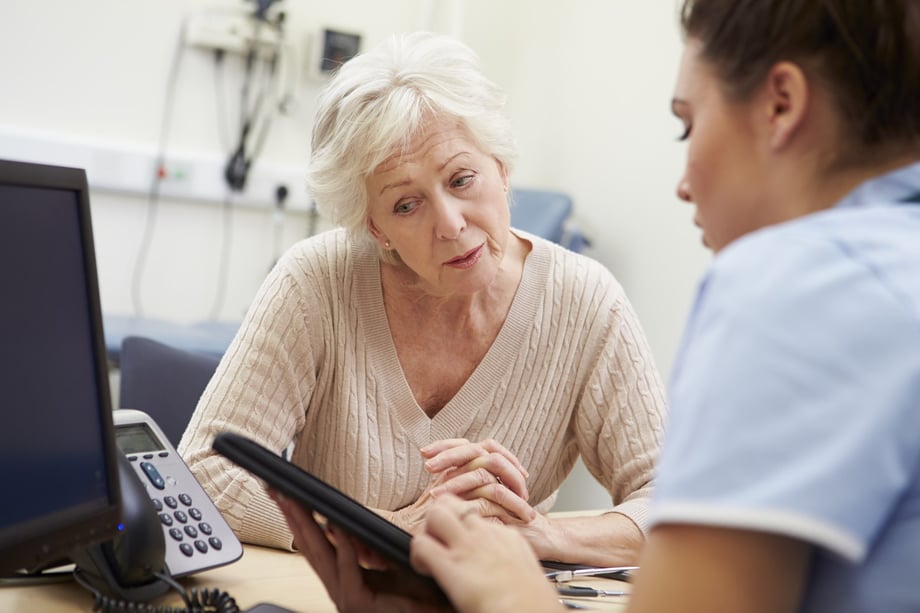 Healthcare organizations are constantly on the lookout for ways to enhance patient engagement strategies, work more efficiently, and upgrade their digital capabilities for a better consumer experience. Integrating your electronic health record (EHR) with a platform of patient engagement solutions can help you meet these goals and grow your practice, enabling efficient and effective care delivery that keeps your patients coming back.

However, it can be difficult to differentiate between vendors—especially without a deep understanding of how data sources and EHR integrations work. This can make it hard to tell which patient engagement technology is best for your practice based on the level of support the vendor provides during the transition from one patient portal to another.
InteliChart's Healthy Outcomes patient engagement platform maintains integrations with more than 30 market-leading EHRs and practice management systems (PMS), including well-known vendors such as Nextgen, Nextech, athenaFlow, CompuGroup, Cerner, Harris Computer Corporation, PointClickCare and Office Practicum.
Here's how InteliChart simplifies EHR integrations to help healthcare practices switch patient portals as painlessly as possible.
1. Streamlining Integration with a Commercial API
When you integrate with Healthy Outcomes, you can gain access to one, some, or all of our patient engagement solutions. That means with just a single application programming interface (API) integration, your practice can enjoy the convenience of working with one vendor for multiple solutions, including:
Patient Portal
Family Portal
Patient Schedule
Patient Intake
Patient Notify
Patient Survey
Patient Activate
Our comprehensive commercial API drives a single, painless integration that is fully functional for practice staff, providers, and patients on day one—not months or years down the road. InteliChart maintains a complete integration, with no additional technical requirements needed to integrate with your EHR and PMS.
2. Using the Automated Portal Migration Utility
The inability to seamlessly transition from one portal to another can create a poor experience for both patients and practice staff. InteliChart makes the migration process as easy as possible by automatically transitioning all your existing patients to your new portal at no additional cost. Our unique migration utility completely automates the registration process for patients already using your existing portal.
By configuring all clinical and demographic data from your EHR to your new portal, we can ensure seamless data transfer to simplify the migration process for everyone, from practice staff and providers to the patients you care for. Your patient portal can even be white labeled, allowing users to experience the Healthy Outcomes platform under the familiarity of their own brand.
Additionally, we provide each of our customers with a Portal Toolkit, chock-full of best practices and suggestions to streamline the entire migration process, including:
A gap analysis
Sample patient surveys
Tips for increasing staff adoption
Scripts on how to engage patients based on your role
3. Accessing Your Patients' Historical Health Data
When all historical health data is lost during a patient portal migration, patients, providers, and staff members can no longer access the information they need to deliver top-quality, comprehensive care. This can be especially problematic when it comes to high-risk patients with chronic conditions.
InteliChart prevents this by pushing data in real time, so you and your patients can access historical health information from the very first login. Maintaining historical data on past treatments, care experiences, known allergies, diagnosed conditions, appointment summaries, lab results, and prescribed medications enables providers to take all relevant details into account and make the best treatment recommendations possible.
4. Enrolling Any New Patients Automatically
If you're wondering how the process for enrolling new patients unfolds with InteliChart, it's simple: Each patient creates a user name and password, and they are then authenticated by the practice to activate their patient portal using a unique pin. Streamlining new patient portal enrollment through automated invitations saves practices from doing so manually, freeing up time to spend engaging with those patients in more effective ways.
5. Routing Your Practice's Inbox Messaging
Routing your inbox messaging is another part of the InteliChart integration process. Our bidirectional integration allows healthcare practices to send, receive, and respond to patient messages within the EHR. This not only streamlines patient communications, but also improves accuracy and safeguards against potential mishaps.
Plus, our inbox messaging routing leaves your practice's workflows intact, ensuring providers, staff, and patients can all follow the workflows they're accustomed to.
These are just a few examples of how InteliChart simplifies the EHR integration process for healthcare practices. That's why it's no surprise that industry-leading EHR vendors, hospitals, health systems and physician practices have selected InteliChart as their patient engagement platform, collectively representing 55 million patients.
Interested in your own EHR integration to enhance patient engagement at your practice? Request a demo of Healthy Outcomes to see the benefits firsthand.