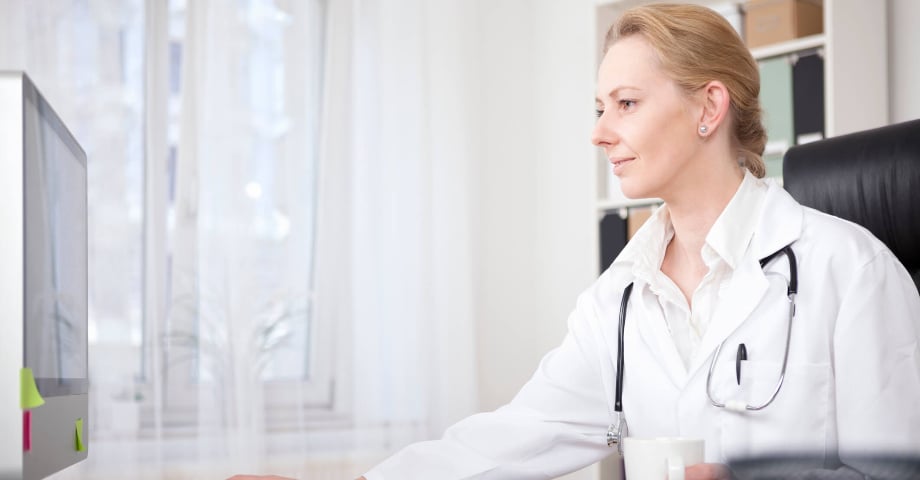 Achieving positive patient outcomes is the number one goal for healthcare practices. Amid ever-evolving consumer expectations, rapid technological advancements, and the shift from volume-based to value-based care, attaining healthy outcomes has become an even higher priority.
Strong patient engagement is closely linked to positive health outcomes, lower healthcare costs, and increased retention. When patients are engaged and actively involved in their own care, they're more likely to adhere to treatment plans, make healthy lifestyle choices, and keep coming back to your practice.
That said, in today's complex and competitive healthcare industry, you need the right tools to help improve outcomes and promote practice growth. If you're still relying on an old electronic health record (EHR) integration to drive patient engagement and value-based care initiatives, your practice is not doing all that it can to ensure healthy outcomes—and therein lies the opportunity.
Here's why your practice should consider a patient engagement technology overhaul, and how it can help you grow your healthcare practice:
Meeting Consumer Expectations and Increasing Engagement
It goes without saying that patient engagement technology improves patient engagement—but there's more to it than that. By empowering patients to actively participate in their healthcare and engage in shared decision-making, you can improve your patient outcomes and quality of care as a whole.
To increase patient engagement in the digital age, healthcare practices need to, at the very minimum, meet consumer expectations—the most successful practices will work to exceed them. Modern healthcare consumers value convenience, transparency, personalized care, and instant access to self-service tools. To truly engage your patients and empower them to be their own care advocates, you need to meet their expectations—or risk losing them to another provider who can.
Maintaining a Competitive Edge to Increase Patient Retention
That's right, it's not only about satisfying patients and improving engagement, but also increasing retention. As expectations for digital capabilities rise, so does the likelihood that patients will switch to another healthcare practice. Promoting practice growth and preventing patient turnover starts with investing in the tools and services your patients both want and expect.
In other words, to maintain a competitive edge in a crowded industry and retain less-than-loyal healthcare consumers, your practice needs to keep up with other providers. That means embracing all that modern patient engagement solutions have to offer, such as a convenient patient portal with online appointment scheduling, message reminders, prescription refill requests, lab and test results, and more.
Supporting Value-Based and Population Health Initiatives
Now that physician reimbursement is directly tied to patient outcomes, patient engagement is even more important. Robust patient engagement technology can support your practice's value-based care and population health initiatives in a myriad of ways that benefit both your business and your patients.
Whether you're managing a bundled payment initiative, seeking to reduce hospital readmissions, or aligning patient care with social determinants of health (SDOH), the right patient engagement technology can help you meet your goals. For example, you can manage specific patient populations and encourage healthier behaviors through targeted outreach and intervention opportunities.
Improving Practice Workflows and Operational Efficiency
Patient engagement technology doesn't only benefit patients—your practice will benefit, too. There are countless ways that patient engagement technology can improve workflows and help practice staff work more efficiently.
For instance, having a complete patient engagement platform with solutions that facilitate online appointment scheduling reduces the number of phone calls for front office staff. Automated appointment reminders reduce wait times and the number of no-shows, improving the patient experience and increasing your practice's revenue. Plus, digital patient forms streamline intake and registration processes, improving daily operations for team members and freeing up time to assist patients.
Growing Your Practice with Orchestrated Patient Engagement
These are just some of the key benefits to embracing patient engagement technology and developing strategies that enable patient-centric care. Investing in a full suite of patient engagement tools can help promote practice growth, allowing you to scale up your business and increase your profitability.
Orchestrated patient engagement, or engaging patients throughout each step of their journey with solutions that work together, is the future of healthcare—especially as consumers increasingly become more tech-savvy and demand quality, personalized care experiences. Rather than relying on outdated EHR integrations that simply don't stack up to modern patient engagement tools, healthcare practices should invest in more comprehensive engagement solutions to drive practice growth and deliver better patient care in the process.