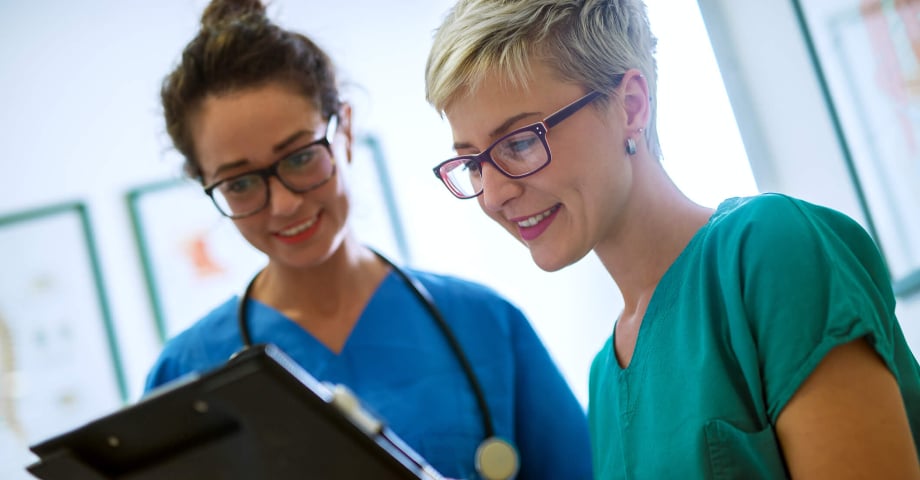 The idea of switching portals can strike fear in the heart of your staff. They may be afraid that migrating already-registered
patients to the new portal will be painful. But fear not. InteliChart makes the process painless with our unique portal migration utility.
"When you have to manually register patients as part of switching portals, it's not only a tedious process, but you
run the risk of losing the engagement you've established with patients," explains Will Cantrell, Director of Product Solutions at InteliChart. "So we developed an avenue to completely automate the registration process for patients who are
already using your portal."
"As long as patient e-mails and phone numbers are on file, registration is accomplished without any
intervention from staff. It's easy and painless," continued Cantrell. "When it comes to new or unregistered patients, a username and password must be created and then authenticated by the practice to activate portal access."
Migrating with Ease
Migrating already-registered patients is part of the overall transition to our portal, but there are other facets that
ease the conversion, too. We configure all clinical and demographic data from the vendor system to the portal, making data transfer seamless to the organization and the patient.
We have plenty of experience transitioning clients to our portal. The majority are transitioning from a legacy portal that no longer meets their needs. We developed a Portal Toolkit to help clients navigate the process with minimal impact to their
patients and staff. The kit guides clients through gap analysis, recommendations on how to increase staff adoption, scripts on how to engage patients based on role, and a sample patient survey that elicits feedback from your patients to identify what features are most important to them.
Implementation typically takes six to eight weeks, depending on the approach you choose and the size of your organization. Staff attend either short, live trainings or recorded sessions based on their role. Following implementation, our responsive, in-house Support Team is in place to help with any questions or issues. Customer Success Team is also part of implementation, working with clients to assess their pain points, developing workflows and quantifiable goals, and guiding them toward achieving optimal ROI.
Why Switch?
Switching portals may seem daunting, but portals are vital for engaging patients in their healthcare. That's why you need a powerful one. Engaged patients are more likely to adhere to care plans, driving better outcomes. This means patient engagement not only helps providers succeed in an environment of healthcare consumerism, but it also supports
value-based care goals.
InteliChart's Patient Portal is a smart, consistent user experience that patients can access through a mobile app or web browser. It's intuitive and aesthetically pleasing, so patients enjoy using it as their personal healthcare hub where all the information they need is in one place.
The truth is if your patients are not engaged today, chances are they won't be engaged tomorrow. Without a premium portal to maintain your connection to your patients, you risk falling short of today's healthcare consumer's expectations and becoming irrelevant.
Delivering Proactive, Personal Engagement
Patient Portal is the cornerstone of Healthy Outcomes, our complete engagement platform that includes Patient Intake, Patient Notify, Patient Survey and Patient Activate. Industry-leading EHR vendors, hospitals, health systems and physician practices have selected InteliChart to engage their 36 million patients.
Regis Singer, IT Director at Genesis Medical Associates, has this to say about InteliChart: "Patient Portal is user-friendly and since going live, we've experienced a steady increase in patients not only registering for the portal, but actually using it. Our previous portal confused patients and they avoided it. That's all changed with InteliChart."
"Implementation went smoothly," Singer added. "We were well-communicated with before and during the process. I
have 240 staff members who use this software and our trainer was absolutely awesome - accessible, thorough, and followed up on all our questions."
If you're ready to deliver proactive, personal engagement that matches your high standards, streamlines your workflows and keeps you connected to your patients outside the visit – all with a pain-free transition – schedule a demo today.