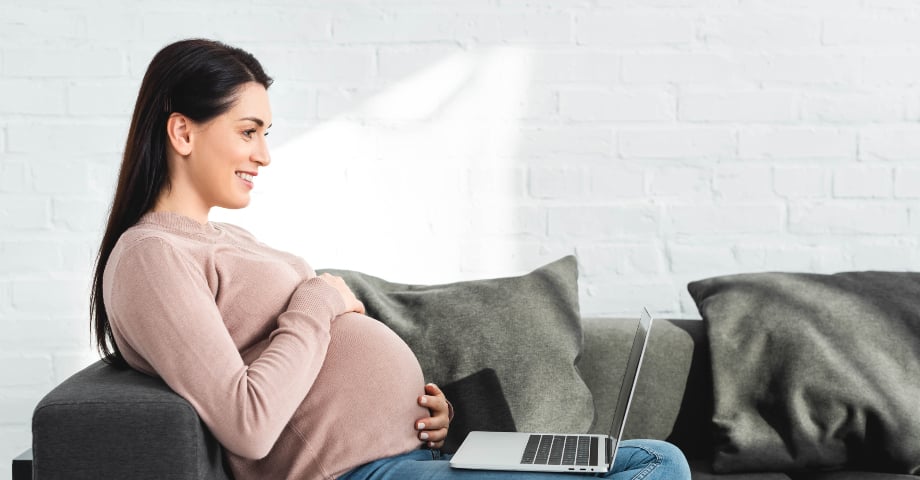 Today's healthcare consumers expect seamless digital experiences, your patients included. Healthcare practices aim to deliver patient-centered care and align with modern consumer expectations, but doing so requires arming patients with the tools and resources they need—which starts with the patient portal.
Patient portals have become the norm in healthcare, with 90 percent of providers making use of one for their practice. That said, user adoption remains shockingly low, with only 30 percent of patients actively using the portal offered by their provider. So, why aren't more patients embracing the patient portal to take a more active role in their care?
It all comes down to the user experience (UX). Simply put, if patients get frustrated with your practice's technology, they won't use it—which will only create a disconnect that hinders engagement and prevents care collaboration.
Here's how poor patient adoption can negatively impact your practice, common patient portal challenges that users encounter, and what you can do to ensure a great user experience each time a user connects.
How Poor Portal Adoption Can Negatively Impact Your Practice
Healthcare providers are committed to patient engagement and constantly seeking new ways to encourage patients to actively participate in their own care. However, increasing patient engagement is a daunting task for practices, especially amid the rise of healthcare consumerism when user preferences are evolving all the time.
poor portal adoption can have a significant negative impact on your practice by making it difficult to increase engagement, which directly correlates with improved health outcomes for patients. When patients are disengaged, they're less likely to adhere to their treatment plans and make healthy lifestyle choices.Weak patient engagement ultimately impacts your reimbursements in the era of value-based care, as well as the health of both your patients and your practice.
Additionally, today's healthcare consumers—especially younger generations—are more likely to choose a provider with robust digital capabilities. In fact, 50 percent of consumers said a bad digital experience with a healthcare provider ruins the entire experience with that practice. In other words, a patient portal with a poor UX can lead to increased patient churn, negative online reviews, losing new patients to competitors, and decreased profitability.
Common Patient Portal Pitfalls and How to Improve Them
Let's review some of the common pitfalls that keep patients away. Where exactly do patient portals with poor usage go wrong, and how can you drive improvements?
Registration and Login Issues
If users run into problems from the jump, they're unlikely to take the next step and begin using your patient portal often. Avoid multiple login requirements, and ensure your patient portal has simple registration and login processes, such as single sign-on (SSO), to encourage increased usage rates.
Outdated User Interface (UI)
Some patient portals have a cluttered, outdated user interface that's challenging for users who are accustomed to using modern tools with a clean, user-friendly design. Plus, portals that have evolved from electronic health record (EHR) solutions often display information in a way that's complex and difficult for users to follow.

Less is more is the golden rule of thumb in UX design. to encourage adoption, your patient portal should have a clean look and feel with a UX that mirrors the sites and apps that are familiar to today's consumers. An intuitive design with user-friendly features will appeal to patients with varying technical abilities and attract those looking for convenient ways to schedule appointments, communicate with providers, make payments, review lab results, and more.
Difficult to Navigate
One of the biggest issues with many patient portals is confusing navigation. After all, if your patients can't find what they need when they log on, how are they supposed to benefit from using your portal? Rather than inundating patients with an overwhelming amount of options, design your portal with simplified navigation that clearly points users to where they need to go. (Again, less is more!)
Complex Medical Content
When it comes to clinical content, the simpler, the better. Remember, patients are not healthcare providers and are likely to be confused and overwhelmed by complex medical terminology, lab results, and data displays. Use clear, concise, and simple language (when possible) to ensure your patients can comprehend their records and any important health information.
Additionally, make it a point to collect patient feedback, and take it into consideration when upgrading your practice's portal. As your end users, their feedback on the portal's UX is incredibly valuable and should inform any enhancements you make in the future. Just like care should be patient-centered, your portal should be designed with your patients' needs and preferences in mind.
Build a User-Friendly Portal and the Patients Will Come
Implementing a user-friendly patient portal that meets the needs of modern healthcare consumers can go a long way in helping to improve care quality, attract new patients, streamline internal workflows, and increase engagement. The result? Happier, healthier patients who are more actively involved in their own care decisions.