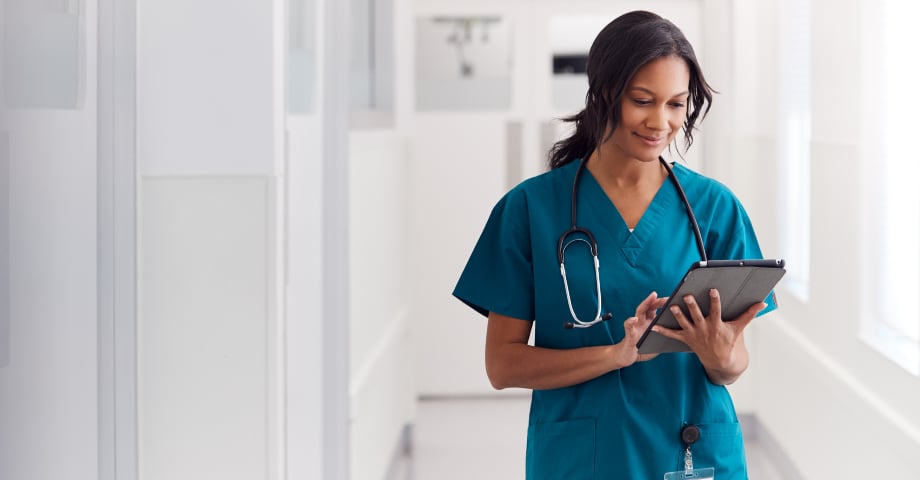 Electronic health records (EHRs) arm healthcare practices with a method to digitally document and track the care they provide.
However, in more recent years, EHR providers have started adapting their software and looking for ways to incorporate patient engagement tools that enhance their product offering and deliver greater support to patients. Despite their newfound focus on patient engagement, many EHR vendors miss the mark when it comes to actually engaging patients. This can ultimately result in healthcare practices like yours, that may be concerned with failing to meet modern consumer expectations, switching EHRs to provide their patients with a better, more user-friendly digital experience.
Here are four patient-facing solutions your EHR's patient portal should be offering today.
An Engaging, Well-Designed User Interface
User experience (UX) plays a fundamental role in EHR patient portal adoption and effectiveness. Your EHR patient portal needs to have an intuitive, user-friendly interface that's simple to use and easy to navigate. Along with a great user experience, your EHR patient portal should offer access to the right self-service tools to engage and empower patients, while it simultaneously prevents any damage to your brand.
To encourage user adoption, your EHR patient portal should be home to a number of key features, such as:
Online appointment scheduling
Remote check-in and registration
Flexible financial options
Virtual care services (telehealth)
Refill requests and lab results
Direct messaging with providers
Mobile application convenience
Seamless Integration with Health Records
Research shows that patients both want and expect access to their health records. Seamless systems integration equips patients with on-demand access to their health records, empowering them to be more proactive and involved in their own care management and decision-making.
Too often, patients leave their physician's office with only a vague idea of what was covered during their appointment, which can impact adherence and lead to disengagement. An EHR that integrates seamlessly with your patient portal will allow patients to access post-visit summaries, charts, graphs, and follow-up instructions to improve their adherence and understanding of treatment plans.
Additionally, integrated EHR solutions ensure that different healthcare providers can access their patients' relevant health information at any point across the care continuum.
Single Sign-On and Robust Security Features
When asked about the number one barrier to adoption of digital health tools and services, 38 percent of modern healthcare consumers expressed concerns regarding their privacy and data security. On top of that, Health Insurance Portability and Accountability Act (HIPAA) and Meaningful Use laws regulate the electronic exchange of health information to protect patient privacy while also improving care quality.
To encourage end-user adoption and better align with consumer preferences, your EHR's patient portal should offer single sign-on (SSO) and comprehensive security protocols. This way, you can ease the login process for less tech-savvy consumers and ensure the protection of patient data, all while meeting federal requirements for protected healthcare information.
Personalized, Targeted Patient Outreach
Patients today prefer personalized, targeted outreach, whether automated or through secure, direct messaging with a provider. By engaging with patients between visits via their preferred channel (i.e., text messages, phone calls, portal notifications, email, and so forth), you can improve both the continuity of care and timeliness of diagnosis and treatment.
Your EHR solution should allow you to communicate with patients via two-way messaging on the patient portal. It's also ideal if your EHR has the ability to send automated surveys to collect patient-reported outcomes (PROs), targeted population insights, between visit evaluations, provider reviews and ratings, and more. The most advanced engagement solutions even allow for survey-based automation, which essentially triggers a text, email, or phone call when a patient indicates they are in pain and/or have a poor functional status.
Partnering for Enhanced Patient Engagement
Whether you opt to leverage your EHR's native patient portal or partner with a third-party vendor to access more advanced patient engagement tools, there are certain features EHR solutions should offer to meet the needs of the end user—the patient. Third-party vendors that specialize in patient engagement tend to offer more comprehensive, patient-friendly solutions that go a long way in meeting consumer needs, minimizing end-user churn, and increasing adoption.
With InteliChart's Healthy Outcomes patient engagement platform, a single integration gives you access to a full array of premium patient-facing solutions that improve engagement and health outcomes. Schedule a demo to learn more.