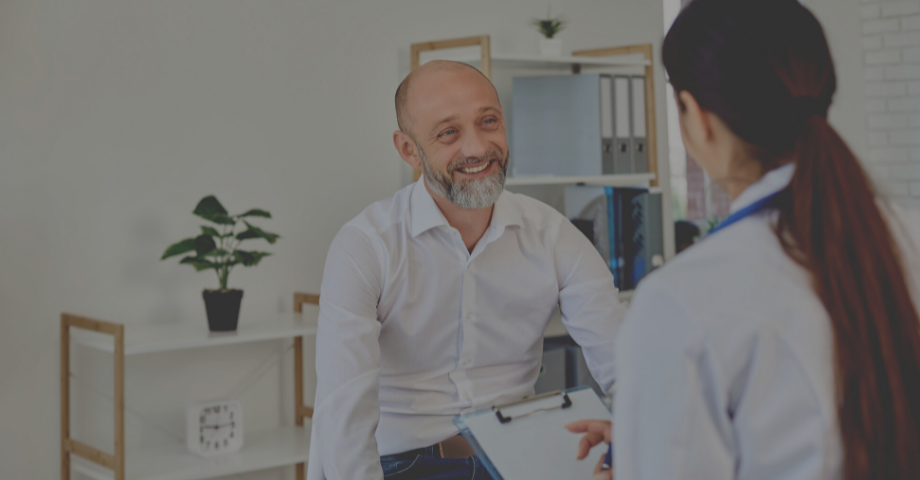 Patient-provider communication is a critical component of the modern healthcare experience. There are numerous benefits to effective communication between patients and providers, from improving satisfaction and the care experience to increasing healthy clinical outcomes and engagement.
Engaging patients and empowering them to be their own care advocates requires providers to be proactive, available, and involved. Of course, that's not always the reality. According to a recent survey, 40 percent of respondents receive no communication from their physician between appointments, and 23 percent said their opinion of their provider has changed since the arrival of COVID-19—largely due to lack of outreach.
Looking for ideas to enhance patient-provider relationships? Learn four ways your practice can ensure more effective communication between patients and providers.
1. Improve Practice Workflows
Manual workflows are outdated and inefficient, making it difficult for practice staff and providers to be as responsive and communicative as possible. This can lead to existing patient churn, dissatisfaction, trouble attracting new patients, negative word of mouth, staff and provider burnout, and ultimately poor health outcomes.
By automating and streamlining manual workflows, your practice can free up staff and providers to quickly respond and proactively reach out to patients. Sending automated post-visit summaries and follow-ups increases outreach without overloading staff, freeing up time to spend delivering a top-quality patient experience rather than getting bogged down with time-intensive, manual tasks.
2. Use Preferred Contact Methods
A one-size-fits-all approach just doesn't cut it when it comes to effective communication. In the digital age, it's important to tailor your patient-provider communications to each individual by finding out, saving, and using their preferred contact method to get in touch.
Omnichannel communication strategies—or those that incorporate text, email, phone, two-way messaging, video, social media, and more—are proven to be much more effective at engaging and empowering patients. By embracing various forms of communication and personalizing your approach for each individual, you can reach patients more effectively and increase the chance of encouraging healthy behaviors.
3. Send Surveys to Collect Feedback
Your patients want to feel valued and heard by their providers. Not collecting patient feedback is a missed opportunity to learn how your patients are feeling about your care and to stay connected with them between visits to your office.
Automated surveys—to gauge satisfaction and gather patient-reported outcomes (PROs)—are a great way to show patients their feedback is valuable and keep the lines of communication open between appointments. Surveys also improve the likelihood of patient adherence to prescribed medications and treatment plans, while also enhancing population health management and increasing healthy outcomes.
4. Embrace Patient Portal Messaging
Patient portals offer many benefits to consumers, practice staff, and providers alike, and they have become a mainstay in healthcare today. One of the most-used patient portal features is the ability to send secure two-way messages to communicate with providers.
Six in 10 patient portal users reported exchanging secure messages with a healthcare provider through their portal in 2020. These days, more and more healthcare consumers want an easy way to access their providers when they need to. In-portal messaging is quick, convenient, and flexible for patients, allowing them to reach out on their preferred device, on their own time.
Enhance Your Patient-Provider Communication with the Right Tech
Each way to improve outreach and deliver more effective, patient-centered communication has one common denominator: patient engagement technology. To truly engage and empower patients, you need technology designed to do exactly that—and ideally, to orchestrate engagement at each stage of the patient journey.
InteliChart's Healthy Outcomes platform seamlessly integrates with your electronic health record (EHR) solution and other technologies, ultimately helping practices:
Maximize patient outreach for better communication
Streamline practice workflows for greater efficiency
Foster meaningful patient-provider relationships
Gain valuable insights into the patient experience
Attract and retain healthcare consumers and patients
With a comprehensive patient engagement strategy and solution at your fingertips, you can take proactive steps to start improving your patient-provider communication and achieving healthier outcomes for each individual. Download our checklist to evaluate the effectiveness of your current patient portal and determine whether you should upgrade to an exceptional portal that is appealing, well-designed, and keeps you connected to your patients outside the office visit.