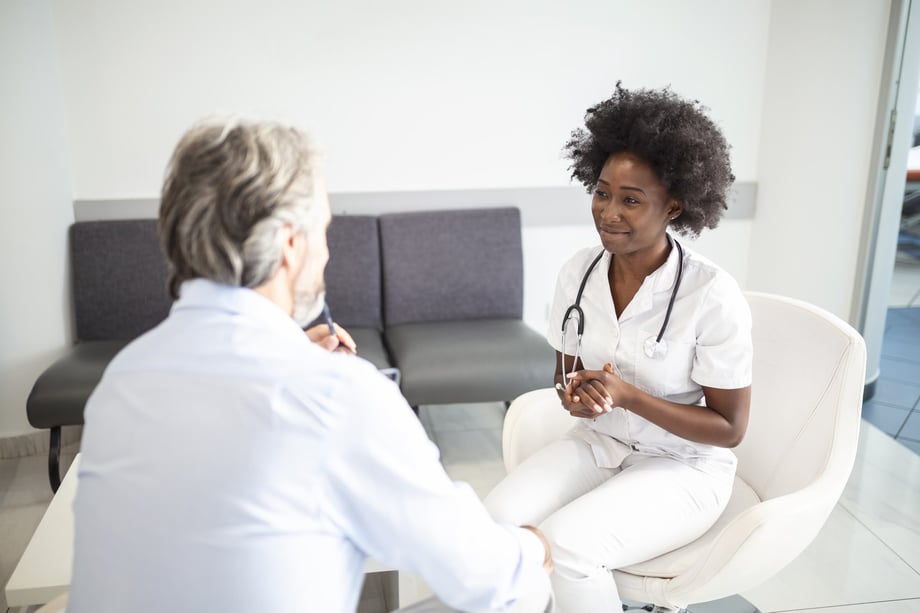 Patient feedback is beneficial for patients and practices alike. It gives patients a voice, spotlighting how much their unique experiences matter to your organization. Prioritizing patient feedback offers healthcare practices several benefits that can make all the difference when it comes to performance.
However, it's important to understand the difference between patient reviews and patient feedback. Reviews offer a way for practices to gauge whether patients are satisfied (or dissatisfied) with their experience, whereas patient feedback specifically spotlights what's working well—and what isn't.
Although patient reviews are a great first step in understanding how patients feel about your practice, the most successful healthcare organizations dive deeper to gain a holistic understanding of what's driving that review. Here's what you need to know about the importance of patient feedback and why it should be a top priority for your practice.
Reason #1: Identify Opportunities for Improvement
Patient feedback helps healthcare organizations pinpoint gaps in care, process inefficiencies, and potential areas for improvement. For example, online reviews referencing long wait times may indicate a problem with your practice's existing registration and intake processes—but you can only be certain with patient feedback.
By identifying and confirming problem areas and pain points with patient feedback, you can determine the best way to drive quality improvements, such as relying on automation technology to reduce manual tasks and streamline practice operations.
Reason #2: Meet Modern Consumer Expectations
Modern healthcare consumers both prefer and expect a seamless digital experience from providers, with the ability to access convenient self-service tools that allow them to schedule their own appointments, review their post-visit summaries and lab results, communicate with providers, and more—all from their preferred device.
By collecting feedback, you can gain a better understanding of what patients want, which can help to reduce unnecessary churn and improve retention. Plus, ensuring a top-notch digital experience will also help attract patients who are new to your practice, growing your business and boosting your revenue.
Reason #3: Manage Your Practice's Online Reputation
Of course you want to effectively manage your online reputation to attract new prospective patients. Word of mouth matters—but you can't act on what you don't understand. As we mentioned earlier, online reviews are a good starting point when it comes to learning whether patients are satisfied with your practice or not.
From there, you can gather patient feedback to stay informed and identify low-hanging fruit opportunities to enhance your practice. Building and managing a solid online reputation (with mostly or all positive reviews) will help your practice attract and retain patients. In fact, a recent survey revealed that 90 percent of patients who responded use online reviews to evaluate physicians, with many turning to the web as a first step.
Reason #4: Deliver a Top-Quality Patient Experience
Most of all, your practice can leverage patient feedback to deliver more patient-centric care of the highest quality. In addition to improving your practice's quality of care, patient feedback also boosts satisfaction, and in turn, engagement.
When patients have a quality care experience, they're more likely to
Engage in their own healthcare
Make healthy lifestyle choices
Build strong provider relationships
Stick with your healthcare practice
Refer your practice to family and friends
That's why it's so critical to solicit feedback, embrace change, and take the appropriate actions to enhance the patient experience.
How Can You Collect This Kind of Important Patient Feedback?
Practices and providers can collect patient feedback by sending out customized surveys to various patient populations. InteliChart's Patient Survey solution, part of the Healthy Outcomes patient engagement platform, integrates seamlessly with leading electronic health records (EHRs) and practice management systems (PMS) to offer a quick and easy way for practices to automate the delivery of satisfaction and outcomes surveys.
Why choose Patient Survey? The solution allows practices to easily automate post-visit surveys, provider reviews and ratings surveys, and between-visit evaluations. Using our technology, surveys are simple to create and completely customizable—it's all up to you. The important thing to keep in mind is how essential patient feedback is for gaining insight into the patient experience, and how prioritizing it can help your practice grow and improve over time.
Schedule a demo of Patient Survey to see for yourself how beneficial patient feedback is for a practice like yours.