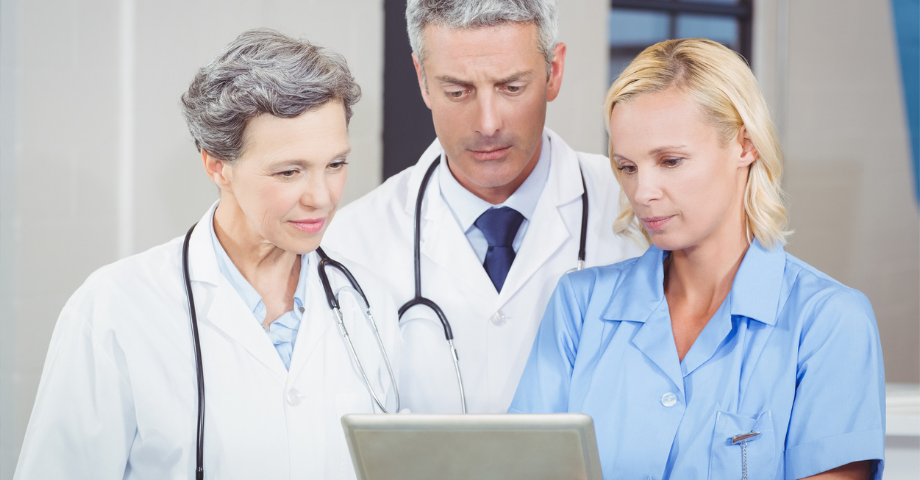 Nobody likes a no-show, and healthcare practices are no exception. Missed appointments can be a real headache across the board, creating obstacles that prevent practices from growing and providers from offering an exceptional care experience for each patient.
Rising no-show appointments are cause for concern. A recent Medical Group Management Association survey found that about half (49 percent) of medical groups said their no-show rates have increased since 2021. Practice leaders also reported that patient no-shows are one of the top appointment management challenges they face on a regular basis.
To combat the rising rate of no-shows, healthcare practices continually look for ways to reduce the number of missed appointments. Let's discuss why patients no-show for appointments, what the side effects are, and how your practice can reduce no-show visits.
Why do patients no-show for appointments?
No-show appointments are a long-standing issue in healthcare. Patients tend to miss appointments for a myriad of different reasons, with some of the most common including:
General Forgetfulness
Forgetfulness is the No. 1 reason cited for no-show appointments. Patients often schedule a visit in advance, and without a solid appointment reminder strategy in place, they may forget the date, time, or even the appointment entirely.
Socioeconomic Barriers
Patients impacted by the social determinants of health (SDOH) may no-show for appointments due to socioeconomic barriers. For example, the high cost of care or lack of reliable transportation can keep patients from showing up.
Time and Availability
In some cases, the time of the appointment is the reason a patient no-shows. Limited appointment availability may lead to patients scheduling visits during time slots that really don't work for them—especially if rescheduling is a cumbersome process.
Fear and Anxiety
Forgetfulness, socioeconomic barriers, and scheduling mishaps aren't the only contributors to patient no-shows. Some patients fail to show up for their medical appointments due to healthcare fear and anxiety.
What are the side effects of no-show appointments?
There are several negative side effects associated with no-show appointments. When patients miss scheduled visits, it impacts everything from practice attrition and health outcomes to healthcare spending as a whole. That's why reducing no-show appointments has emerged as a key area of focus for most medical practices.
Some of the consequences of no-show appointments include:
Poor Patient Outcomes
When patients miss appointments—whether preventive or curative—health outcomes are impacted due to a lack of care continuity. Acute illnesses can become chronic conditions with complications and increased severity. Missed appointments can also lead to increased patient nonadherence, which also negatively impacts health outcomes.
Higher Practice Attrition
Higher practice attrition is a top pain point associated with patient no-shows. In fact, studies show that even one patient no-show can increase attrition by more than 70 percent—which is obviously less than ideal for a growing practice. What's more, more than 30 percent of patients with one or more no-shows fail to return within 18 months.
Lost Revenue Opportunities
With higher attrition rates come missed opportunities to boost your practice's revenue. Each open or no-show appointment slot ultimately leads to approximately $200 (or more) in lost revenue—which can really add up when patient no-show rates are on the rise.
Increased Healthcare Costs
Missed appointments not only cause practices and providers to lose money but also the healthcare system as a whole. In fact, past research shows that missed appointments cost the U.S. healthcare system as much as $150 billion each year.
How can an office reduce the percentage of no-show visits?
If you're struggling with patients not showing up for their appointments, you can reduce no-show visits at your practice and mitigate the potential negative consequences by:
1. Offering Online Appointment Scheduling
How efficient is your practice's scheduling process? If you're dealing with poor show rates, the key to reducing no-show appointments might be to look at your current appointment policies and scheduling process to identify opportunities for improvement.
At least 68 percent of patients choose their provider based on the ability to book, change, and cancel appointments online, and that number is only increasing with time. Modern healthcare consumers value convenience and autonomy. They want the flexibility to book their own appointments online and then change or cancel those appointments at their own convenience on their own time via their own device.
By offering online appointment scheduling, your practice can reduce patient no-shows while also simplifying workflows associated with the scheduling process. Patients can simply use the online scheduling system to see providers' schedules and choose an appointment time based on availability. Then, you can automate the delivery of a notification about their upcoming appointment for confirmation.
2. Implementing Automated Appointment Reminders
Automated appointment reminders have become standard practice in healthcare today, but the occasional practice still relies on manual phone calls to remind patients about an upcoming appointment. This approach is time-intensive, outdated, and often less effective than automated reminders sent via each patient's preferred contact method.
By implementing automated appointment reminders, you can greatly reduce the number of patients who miss visits due to forgetfulness. Taking it a step further, personalizing your reminder messaging for each patient is a great way to increase your practice's show rates while also tailoring outreach to each individual. This way, your practice is meeting modern consumer expectations while also upgrading and optimizing its appointment policies.
3. Reminding Patients Using Preferred Contact Methods
Appointment reminders are only effective when patients receive them—which is where aligning with preferred contact methods comes in. An omnichannel engagement strategy, one that incorporates several different patient outreach methods, is not only more modern but also more likely to help with reducing no-show appointments.
Sending automated appointment reminders via each individual's preferred contact method—whether it's a text message, email, in-portal direct message, or phone call—can also help minimize no-show rates. For example, 70 percent of patients will choose a provider who sends a text message or email reminder as opposed to a phone call.
4. Providing Virtual Alternatives to In-Person Care
Virtual care alternatives to in-office appointments can also help reduce patient no-shows. Telehealth usage has skyrocketed in recent years, hitting an all-time high amid the COVID-19 pandemic. After-the-fact data tells a powerful story about no-shows.
Of 155 scheduled in-office visits, a recent survey revealed, the no-show appointment rate was a staggering 36 percent. Even prior to the pandemic, in January and February 2020, in-office no-show rates hovered around 30 percent. In-office no-show rates are far higher when compared with the telehealth no-show rate of only 7.5 percent.
If you're wondering why, it all comes down to patient access and affordability. Telehealth appointments—both video and audio-only—make healthcare more accessible, especially for socially vulnerable patients impacted by SDOH. In addition to making care more accessible, telehealth appointments often come at a lower out-of-pocket cost to patients, making them more financially feasible.
Even for patients who are not impacted by SDOH, telehealth may be an attractive option that makes them less likely to miss an appointment—especially for millennial and Gen Z patients, who are more likely to prefer virtual care than baby boomers and Gen X patients.
5. Educating Patients on the Importance of Showing Up
In addition to improving scheduling, reminders, and access to care, you can also reduce no-show appointments by educating patients on the importance of showing up for regular visits and staying connected to their providers.
According to research, at least 88 percent of U.S. adults have a health literacy level that's inadequate for navigating the healthcare system and protecting their well-being. In fact, only 12 percent of patients are considered proficient when it comes to their health literacy, according to the same research. In other words, the vast majority of patients do not understand the importance of maintaining visits.
With this in mind, you can reengage patients who miss their appointments by not only proactively reaching out with an invitation to reschedule but also by explaining the purpose of the visit. If patients recognize the risks associated with not prioritizing their health—not to mention managing chronic conditions—they'll be more likely to return to your practice.
Reduce no-shows with patient engagement technology.
Reducing no-show appointments may seem daunting, but it really isn't with the right strategies and technologies to support your efforts. A patient engagement platform such as InteliChart's Healthy Outcomes can help your practice address no-shows and more.
Using a modern, comprehensive patient engagement platform that integrates with your electronic health record and practice management systems, you can offer healthcare consumers the experience they're looking for from their providers—all while reducing no-show appointments, maximizing providers' schedules, and growing both your practice and your revenue over time.
This article was originally published in December 2021 and was updated and republished in November 2022.