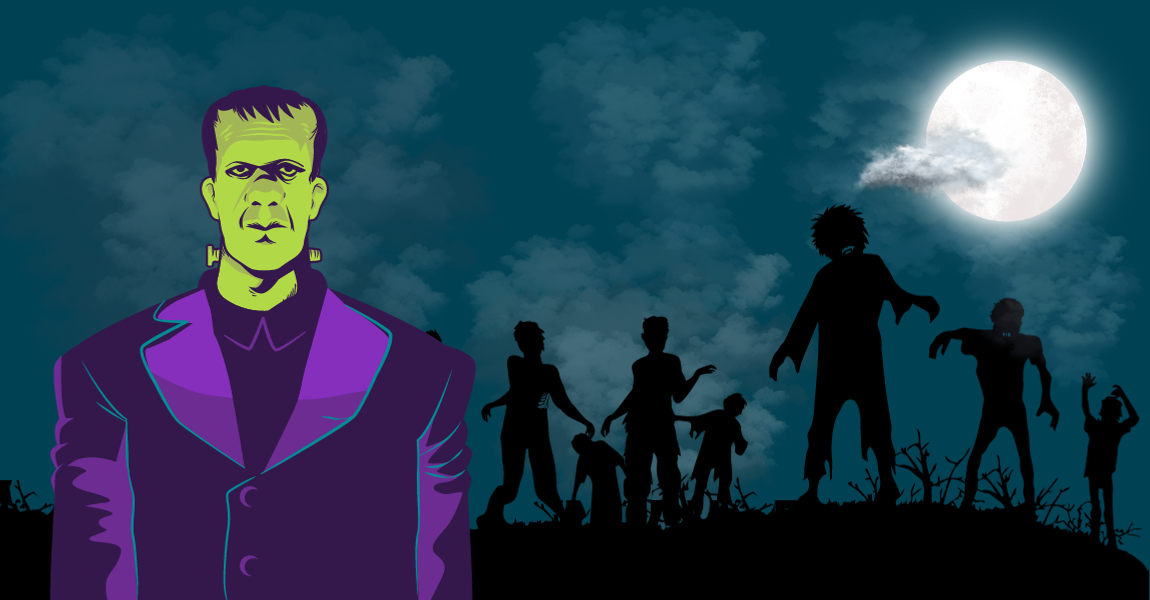 In the first installment of this series, we examined how patching together disparate patient engagement solutions to satisfy the demands of the modern patient-consumer can mistakenly create a 'Frankensystem' that results in disjointed, frustrating experiences for patients and staff.
Our second installment followed two fictious patients through their care journey – one who used a Frankensystem and a second that used a patient engagement 'Masterpiece,' a cohesive platform of solutions designed to work together from the beginning. We learned how technology can have a profound impact on the patient experience and patients' decision-making about returning to a provider for care.
This final installment in the series will take a closer look at the toll Frankensystems take on the staff that must use them. To that end, we'll be following the experiences of two healthcare professionals: Franchesca and Mariana. Franchesca's office uses a Frankensystem while Mariana's office uses a Masterpiece.
Continue reading to learn more about how their experiences with patient engagement technology affect patient interactions and their attitudes towards their jobs over the course of a day.
Morning
Franchesca's experience using a Frankensystem
Franchesca clocks in and puts her items in her locker. As she heads toward the board showing her day's rotation, she takes a sip of her coffee and hopes that somehow the schedule has been changed – but no such luck. This Monday morning she'll start at the desk where she'll take patient calls.
She takes her seat and logs in first to the EHR and then to the patient messaging system. As the clock strikes 8 AM, the first call comes in—it's a new patient seeking an appointment. As she begins scheduling the appointment, she has to momentarily place the caller on hold to attend to another incoming call. This process repeats in a relentless cycle as she juggles multiple calls, manages new patient appointments, and addresses follow-up inquiries about lab results.
A few moments later she realizes that all five lines have callers and that usually means the patient portal is down. She tries to log in to the portal and confirms that it's not working – again. Since all her lines are busy, she gets up to let the administrator know. It's going to be a long day.
Mariana's experience using a Masterpiece
As Mariana walks into the office, she passes the rotation board and confirms she's manning the patient desk that morning. Mariana dreaded the patient desk assignment at her old job, but here it's manageable because the online appointment system allows for patients to book directly into the provider schedule which results in a lot less time on the phones.
After placing her items in a locker, she grabs a coffee from the break room and heads to the desk. She logs into the system and as she's waiting for the first call of the day, clicks into her patient messaging dashboard and answers a patient's question about their next visit. As she clicks 'send' the phone rings and she creates a new patient appointment. Since all patient engagement systems are linked, the new patient will automatically receive their intake paperwork, allowing Mariana to resume answering messages rather than emailing forms after she hangs up.
Mid-day
Franchesca's experience using a Frankensystem
It's ten minutes until her lunch break and Franchesca is watching the clock. The calls were relentless until about 45 minutes ago. She's hoping to squeeze in a few patient messages before lunch because she hates leaving so many for the afternoon rotation staff to answer.
Finally, Franchesca walks into the breakroom and unpacks her lunch while taking a deep breath and thinks, "What a morning."
Mariana's experience using a Masterpiece
Mariana glances up at the clock and is surprised to find that lunchtime is approaching. Monday mornings tend to be busier than others, and today was no different. As she reflects on her previous office, where various systems were used for patient engagement technology, such as the portal and scheduling, Mariana recalls the time-consuming task of switching between platforms. She realizes that a major reason why she was able to efficiently manage both messages and phone calls today was the absence of the cumbersome clicks and logins she once had to contend with.
Afternoon
Franchesca's experience with a Frankensystem
Later that afternoon, Franchesca clocks in at the receiving desk and notices the waiting room is becoming a bit crowded. When she looks at the clock she understands why. This time of day is often a new patient time slot. A lot of patients choose to fill out their forms at home, which definitely speeds things along. But for some reason, the office doesn't get those forms sometimes. When that happens, forms need to be completed in the office and scanned into the patient record or typed in manually by office staff, and doing several of those at the same time tends to slow things down.
Mariana's experience with a Masterpiece
Mariana clocks into the receiving desk and is given a patient and room assignment. She opens the door into the waiting room and sees that it's nearly empty, which is not unusual since most patients at this office check in online which really keeps things moving. She calls her patient and is soon walking an older gentleman into Exam #1. She takes his weight and vitals and asks him a few additional questions as she types the answers into her computer.
Mariana is soon rooming her next patient and confirming the medical history in the chart. She notices that the patient is allergic to penicillin and asks how long she's known about the allergy and if she has any others.
"That's new," the patient replies. "I just realized it a few months ago when I got a prescription. I was able to update it when I checked-in online."
"Great. Our system makes things easy, doesn't it?" Mariana wraps the blood pressure cuff around the patient's arm and presses the button to begin the reading.
Evening
Franchesca's experience with a Frankensystem
It's past 5 PM and Franchesca is waiting to bring the last patient of the day into the exam room. They've been running behind about 20 minutes all afternoon, and now one of her providers is running even further behind.
The older gentleman she is walking to the waiting room seems annoyed that he's being seen so late. "At least I'll get a bit of overtime," she thinks to herself. "But I'd sure rather be able to take the earlier bus home and not have to deal with grumpy patients all the time."
Mariana's experience with a Masterpiece
Mariana is able to leave on time and catches her usual bus. When she gets home, she realizes how hungry she is, so heads straight for the kitchen and reaches into the cabinet to make herself some tomato soup and a grilled cheese sandwich.
After her meal is prepared, she sits down and realizes she wants a bit of company while she's eating, so calls her friend from school.
"Hey Franchesca, how's it going?" she asks.
"It's going. I'm tired and I'm not even home yet. Another late night because we're always running behind schedule." Franchesca pauses and then decides to ask, "What's it like working in your office? Do you have any openings?"
Does your staff experience a Frankensystem or a Masterpiece?
As our stories illustrate, the patient engagement technology used by your organization can have a profound impact on your staff. Franchesca works in a stressful environment caused by clunky technology, while Mariana is able to keep a steadier work-life balance and feels a deeper sense of satisfaction with her workplace because everything runs smoothly.
Franchesca is clearly at higher risk for burnout than her colleague, Mariana. According to a recent survey, Franchesca is not alone – up to 77% of healthcare workers are experiencing some form of burnout. Can your organization afford to risk a Frankensystem experience and its repercussions on your workforce?
Creating a patient engagement Masterpiece
Healthcare organizations can ensure they are providing a Masterpiece to their staff by using a patient engagement platform that integrates with their EHR and uses solutions that are designed to work together and streamline workflows to save labor.
Finding a partner that has an established record of success, as well as solutions that cater to every stage of the patient journey, is a good start to ensuring your technology is a Masterpiece.
If you'd like to see a Masterpiece in action, please join us for our upcoming webinar on October 31, 2023 at 2 PM ET, where you can see our Healthy Outcomes patient engagement platform in action.