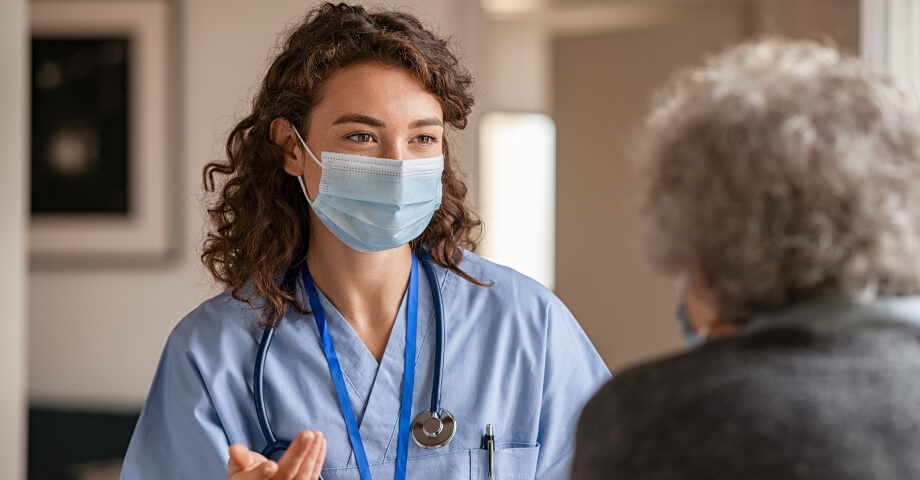 COVID-19 has fundamentally changed many aspects of the healthcare industry, including how care is delivered, how technology is used, and everything in between. Now as we begin looking beyond the pandemic, healthcare leaders must determine what these changes mean for the future of patient engagement and how practices should take note over the next year to prepare for what's to come.
What's next for patient engagement in a post-COVID-19 era? Here's our take:
Maintaining Telehealth Momentum
Rapid acceleration of virtual patient visits has undoubtedly been one of the biggest shifts in healthcare during the pandemic. According to a report by FAIR Health, telehealth usage in December 2020 increased by more than 2,800 percent compared to just one year earlier. In the wake of the pandemic, around 80 percent of U.S. consumers who have had a virtual care visit plan to continue using telehealth for physical and mental care post-COVID-19. Younger people and patients with chronic conditions have an even greater likelihood of scheduling another telehealth appointment in the future, ranging from 83-88 percent.
Looking ahead, healthcare practices need the right technology in place to offer the virtual care that modern consumers have come to expect. That means investing in a telehealth solution that offers value as opposed to free technology that may be limited in terms of functionality. Practices unable to accommodate telehealth visits with relative ease may see patients leave for another provider who offers a better digital experience.
Highlighting Patient Portal Benefits
Patient portals are certainly not a new concept in 2021. For years, practices have offered portal access to better align with digital expectations and equip patients with the self-service tools they want and need to take an active role in their own care. COVID-19 put a spotlight on the benefits of widespread portal adoption, which offers patients—including those in underserved communities—a digital hub for engagement.
With more and more patients seeking the ability to schedule appointments, communicate with providers, review health records, and make bill payments online at their own convenience, one thing is abundantly clear: Every practice needs a portal to effectively engage and empower their patients—one that offers a great user experience.
Investing in Population Health
COVID-19 has heightened the need for proactive population health management. The ability to effectively understand, manage, and ultimately improve the health of populations—particularly the most vulnerable, high-risk populations, such as those with chronic conditions—is essential for improving care outcomes while also reducing costs.
Patient engagement plays a critical role when it comes to driving population health goals, enabling practices and providers to encourage high-risk patients to prioritize their health through various forms of outreach. Through smart use of aggregated clinical data and automated outreach, healthcare practices can identify those high-risk patients and initiate targeted interventions.
As we anticipate and plan for life beyond the pandemic, practices should use clinical data and population health technology to gain deeper insights into their patients' health status, behaviors, and social determinants of health (SDOH)—all with the ultimate goal of offering the best care possible for patients in their communities.
Growing Interest in Patient Data
Patient data sharing has been a controversial topic in healthcare for several years. Security and privacy concerns have caused significant hesitation among modern consumers—especially with healthcare data breaches continually hitting the headlines and spiking by 55 percent in 2020.
In spite of that, consumers seem to be coming around, with interest in patient data sharing up from 71 to 73 percent in the COVID-19 era. As digital health adoption and engagement have increased, so have the number of patients who are open to sharing their medical information with payers and providers. For practices, patients' willingness to share data can aid in more proactive population health management and engagement.
Advocating for Cost Transparency
COVID-19 has not only introduced public health concerns, but also financial challenges for countless individuals. Facing sudden furloughs, loss of health insurance, and business closures on top of the already ever-escalating cost of care in the U.S. has caused an increasing number of healthcare consumers to push for pricing transparency.
Offering up-front cost estimates, a detailed explanation of charges, flexible financial options, and real-time insurance verification can all greatly improve transparency. A patient portal solution with comprehensive digital payment capabilities and flexible financing is a great first step for practices looking to proactively address patient concerns.
Engaging Patients Throughout the Care Journey
Keeping patients engaged and informed has been paramount throughout the pandemic. Now, the same rings true in the aftermath of the health crisis. However, doing so effectively requires an orchestrated approach to patient engagement, supported by solutions designed to deliver consistent, patient-centric experiences—before, during, and between office visits.