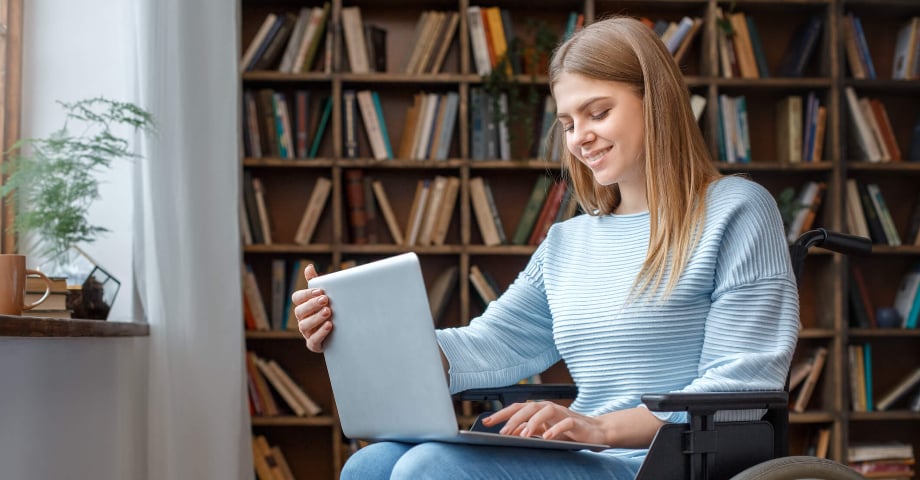 These days, nearly every healthcare practice uses some type of portal to engage patients and improve health outcomes. A recent survey revealed that 90 percent of healthcare organizations offer portal access to their patients. However, despite this widespread adoption, the same survey found that less than one-third of patients actively use the portal available to them.
So, what seems to be the disconnect, and why aren't patients on board? First things first, not all portals were created equal. Patient systems made to benefit the patient first are far more effective at increasing engagement and, in turn, their health—but unfortunately, many of the solutions on the market are lacking in functionality and simply miss the mark.
What exactly does it mean for a patient engagement platform to be "patient-first"? We'll fill you in, highlighting the key features to look for and how using them correctly can help your practice improve your provider/patient relationships and patient outcomes.
Improving Patient Outcomes with the Right Technology
Before we dive into the most beneficial patient engagement platform features, let's talk about some of the common barriers to portal adoption. Although many practices rely on portals that are built into their electronic health record (EHR), these systems weren't designed to accommodate the "patient-first" mentality.
Though EHR portals can be somewhat useful, they typically don't come with the digital tools necessary to deliver the on-demand engagement that today's patients expect. A weak patient portal is more than just an ineffective technology; it can actually harm your practice by negatively impacting engagement and satisfaction. When patients are disengaged, they're less likely to play an active role in their care, which often leads to poor medication adherence and patient outcomes.
On the other hand, premium portals (with the right features) were built with patients' needs in mind. They offer everything your patients need in one convenient, centralized location that's easily accessible from any device. Access to user-friendly tools that meet modern consumer expectations empowers patients to engage in shared decision-making, comply with their physician's recommendations, and make healthier choices overall.
The results? They speak for themselves in the form of significant patient outcome improvements and increased quality scores.
Patient-First Portals: Features to Look for in an Engagement Platform
Which features are essential for building a "patient-first" engagement platform that truly meets consumer expectations? The most important feature to look for is a user-friendly interface: an exceptional user experience is what separates the weak portals from the wonderful. In addition to being easy for patients to use, your practice's portal should also be available via a mobile app and/or web browser.
Along with a user-friendly, mobile-friendly solution, here are some other key features to look for in a patient engagement platform:
Appointment Scheduling
Modern healthcare consumers are much more likely to choose a practice that offers the option to book, change, and/or cancel their appointments online. Online scheduling tools are convenient, easy to use, and more efficient overall.
Digital Check-In and Registration
Nobody likes to fill out endless paper forms in an office waiting room—especially amidst the COVID-19 pandemic. By digitizing check-in and registration, staff can work more efficiently while making the process more convenient for patients.
Automated Appointment Reminders
A large majority of patient no-shows can be attributed to inadequate (or nonexistent) appointment reminders. Many patients prefer receiving appointment reminders in a way that's convenient for them, like text or email.
Flexible Financial Options
Ever-escalating costs associated with high deductible health plans are a serious pain point for modern healthcare consumers. That's why patients need the ability to make digital payments with flexible financial options to pay balances over time.
A Healthcare Hub
Patients want the convenience of instant access not only to their own medical records, but also to the records of their family members. They also want to see records from all their specialists without the hassle of logging-in to multiple portals. A portal that gives patients all this in one centralized location - as well as access to intake forms, notifications, surveys, and bill pay - is key.
Using a Full Suite of Solutions for Orchestrated Patient Engagement
These are just a few of the features that patients are looking for in a portal. The best way to increase your engagement and improve your patient-reported outcomes is to choose a full suite of solutions that allow you to engage during each stage of the journey, or what we refer to as orchestrated patient engagement.
Properly orchestrated engagement can attract and retain patients and support positive health outcomes—you just need access to the right tools (with the right features) to help bring it to life at your practice.