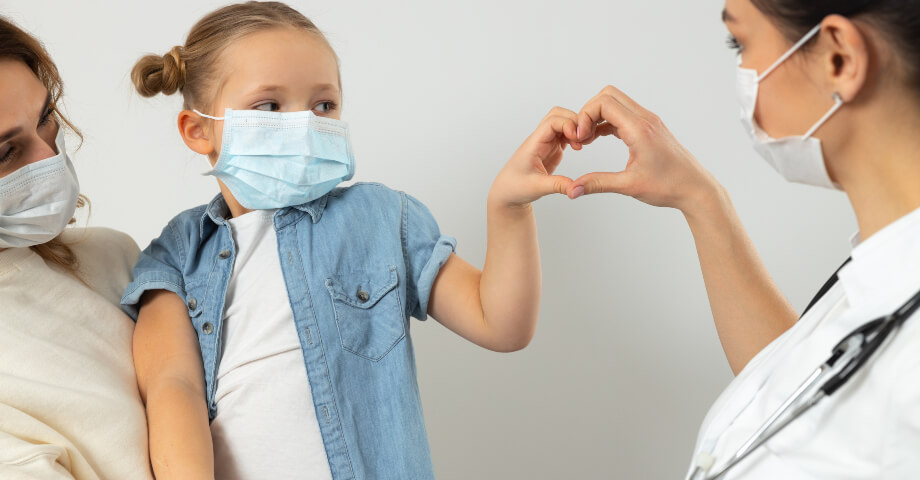 Getting patients in the door initially is only the first step when it comes to running a successful healthcare practice. For many, the true challenge lies in delivering top-quality care that keeps patients coming back, especially amid the ever-evolving expectations of the modern healthcare consumer.
With that said, pediatric clinics can forge stronger patient relationships and ensure greater patient retention by adopting the following strategies.
1. Communicate with parents regularly.
Patient-provider communication plays an important role in healthcare, with mounting evidence to support its impact on engagement, adherence, and outcomes. Although the same sentiment rings true in pediatrics, frequent communication with the patient's parents (or caregivers) is key.
Parents want to feel involved and in control of their child's care, and rightfully so. After all, they know their child better than anyone else. That's why collaborative partnerships between parents and providers can go a long way in improving the patient experience and increasing retention.
To facilitate stronger family engagement and retain more patients, look for ways to keep parents in the loop before, during, and between office visits. Consider providing a healthy mix of the following:
Secure, two-way messaging in the patient portal
Text messages and emails
Social media updates
These measures will keep parents up-to-date between appointments and offer a place for them to ask questions and express any concerns they have.
2. Offer on-demand tools and resources.
Patients expect modern conveniences that better equip them to actively engage in their own care—especially younger generations like millennials, which encompasses many of today's parents. Younger consumers are much more likely to choose a provider who offers digital capabilities like easy access to test results and medical records. Chances are, they'll take the same factors into consideration when choosing a pediatric clinic.
Arming parents with the digital tools and resources they need to engage in their child's care is an excellent patient retention strategy that will empower them to be more involved, and in turn, more likely to come back. Offering mobile-friendly patient portal access complete with medical records, post-visit summaries, lab results, and other relevant details fosters enhanced engagement and, ultimately, patient retention.
Additionally, consider the patient education opportunities available. Whether it's through patient portal content, blog posts, social media updates, an email newsletter, or another method entirely, educating parents will help with the following:
Improving the family's health literacy
Ensuring they're knowledgeable enough to engage in their child's care
Encouraging shared decision-making between parents and providers
3. Personalize the patient experience.
There's no such thing as a one-size-fits-all approach in healthcare. Every child has different needs, and every parent has unique expectations for their pediatric provider. As such, personalization is another patient retention strategy to focus on, when a pediatric clinic is looking to reduce churn.
Take the opportunity to learn about each child and his or her family dynamic. Ask questions such as the following:
Are there any specific considerations to be aware of?
Do the parents in question prefer certain communication channels, like texts and in-portal messages instead of phone calls and emails?
Is their preference to stick to telehealth appointments during the COVID-19 pandemic?
Learning the specifics and personalizing the care experience for each patient (and their parents, when we're talking pediatrics) will make them feel valued and help clinics stand out against competitors who may not tailor their approach to each unique individual. Plus, consistently offering a personalized patient experience is likely to increase adherence to treatment plans and lead to better health outcomes.
4. Collect and act on parent feedback.
It's not enough to assume care is meeting parent expectations—especially where patient retention is concerned. Take it a step further by proactively soliciting parent feedback whenever possible, via methods such as:
Automated surveys on patient satisfaction
Between-visit evaluations
By gaining a better understanding of how they can improve (and whether or not the patient retention strategies they're using are working), pediatric clinics can determine ways to initiate meaningful change, optimizing, improving, and adapting as they go.
Orchestrated patient engagement is the key to retention.
Orchestrated patient engagement—or engaging with patients at the right time and in the right way throughout the care journey—is the key to both attaining and retaining patients. By consistently reaching out to parents with orchestrated engagement, pediatric clinics can stay connected between visits, encourage proactive involvement in care decisions, and ultimately improve patient retention in the process.