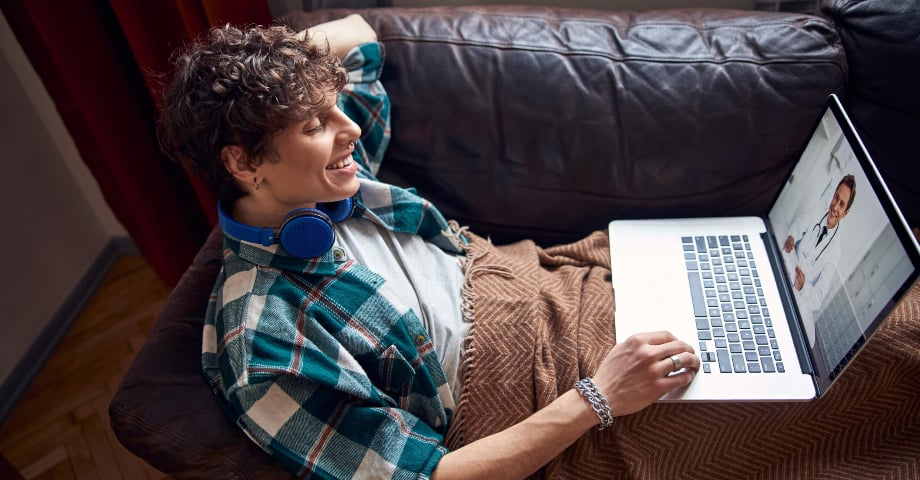 COVID-19 has uprooted many firmly held processes at healthcare practices, initiating a fundamental shift in the way care is delivered. Like so many other areas of our lives, the patient journey looks vastly different amid the health crisis.
Now, healthcare practices need to consider their patient journey and how it should be adjusted to accommodate patients during the pandemic and beyond. By rethinking and reshaping their patient journey, practices can ensure that patients are receiving the best care possible. With that said, the challenge lies in knowing what the new patient journey should look like and what changes need to take place to get there.
Here's what an optimized patient journey looks like and how your practice can quickly get one up and running to better serve your patients:
Offering Technology That Meets Them at Each Step in the Journey
To deliver the best care possible, your practice needs to offer technology that meets patients at different touch points throughout the journey. For most healthcare practices—more than 90 percent—that means adopting a patient portal, which functions as a "digital front door" to house all the different self-service tools available. Behind that door should be all the different features you need to empower patients and optimize their care, such as:
Online appointment scheduling
Digital patient registration and intake processes that include contact-less, mobile check-in
Automated reminders on a preferred device
Convenient alternative care options (telehealth)
Post-visit summaries and lab results
Flexible financial options for out-of-pocket costs
The right patient engagement technology (with the right features) can transform the care experience for your patients and streamline workflows for your and your staff, both during and in the wake of the COVID-19 pandemic.
Introducing Alternative Care Options to Minimize In-Person Visits
Non-traditional care delivery services are gaining popularity, particularly after COVID-19 introduced new public health concerns and social distancing mandates. Telehealth usage has rapidly accelerated during the pandemic, offering a safe and convenient way for patients to access care without the need to come into the office for an in-person visit.
Many healthcare leaders are predicting that the newfound telehealth momentum is here to stay, as more patients and providers become comfortable with the non-traditional approach to care. Virtual care options also better align with evolving consumer expectations for convenient, flexible access to healthcare, offering an effective way to manage the patient journey remotely.
Providing Care Transparency with Easy Access to Information
Today's healthcare consumers not only demand convenient and easy access, but also transparency about the care they're receiving and how much it will cost. In fact, both younger and older generations alike agree that transparency about care and cost deliver greater patient satisfaction.
Healthcare practices can improve transparency by carefully explaining treatment plans, allowing patients the opportunity to ask questions, and providing access to post-visit summaries and lab results. This, in conjunction with a cost breakdown and flexible financial options, can significantly improve the patient journey—especially for those who are concerned about the cost of care after being out of work due to COVID-19. Plus, by having digital post-visit summaries available in a portal, providers can meet regulatory requirements.
Ensuring Easy Communication with Providers and Staff Members
With COVID-19 still raging on in the U.S., healthcare consumers need more guidance than ever before on when, where, and how to access care. By keeping the lines of communication open with secure, two-way messaging on your practice's patient portal, you and your staff can make yourself readily available to address any questions and concerns. This is not only beneficial for navigating concerns related to COVID-19, but also for increasing engagement and building strong, lasting patient-provider relationships.
Managing Ongoing Initiatives to Improve Patient-Reported Outcomes
Another way healthcare practices can optimize the patient journey and improve patient-reported outcomes (PROs) is to consistently manage ongoing value-based care and population health initiatives. It's not enough for providers to see patients once or twice a year and call it a day—especially when it comes to more at-risk, chronic-carepopulations.
For example, you can send targeted surveys to chronic-care patients to assess pain level, functional status, adherence rates, and more. Then, you can set up automated events that are triggered based on survey responses, such as a check-in call or text, to work toward improving outcomes. To keep up with population health initiatives during the pandemic, consider proactive outreach to re-engage patients and encourage healthy behaviors and adherence to treatment plans.
These are just a few ways to reimagine your practice's patient journey during (and after) the COVID-19 pandemic. As things continue to unfold and evolve, we'll continue to keep you posted on steps you can take to offer the best care experience possible—even during a global health crisis.