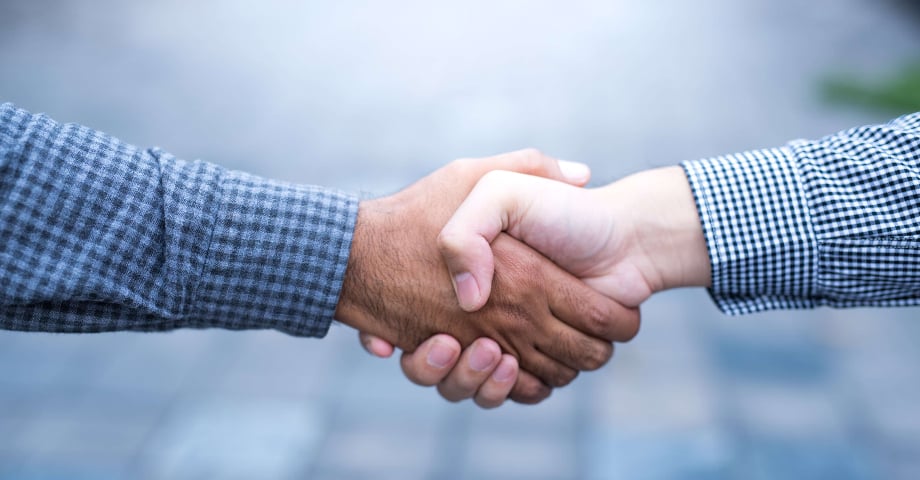 InteliChart has a rich history of successful partnerships with HIT vendors who rely on us for product innovation and development for their patient-engagement products. Like InteliChart, most of our partners are development organizations and, by definition, can develop anything – but they can't develop everything.
There are many advantages to partnering with InteliChart versus building a solution in-house, but in this resource, we're going to cover the reasons our partners have cited as primary drivers:
Resources
Access to a Platform of Patient Engagement Solutions
Industry Knowledge and Innovation
ROI
Integration
When you partner with InteliChart, we enable you to optimize your development resources to focus on your primary product offerings, while we complement this effort by fulfilling all your patient- engagement requirements. We preserve your ability to innovate in a manner that resonates most with your existing user base and prospective new users, mitigating client churn and helping you maintain your competitive position.
InteliChart focuses solely on the patient, and our partners benefit from our concentrated effort to deliver the very best experience and market-leading functionality. InteliChart's Healthy Outcomes platform provides our partners with our entire patient-engagement suite that has a single integration allowing deployment of one, some, or all of our solutions:
The Economic Impact
InteliChart provides economic terms with crystal-clear, top-line and bottom-line revenue impact that makes partnerships with us a very simple decision.
Based on discussions and estimates with EHR vendors, it will generally take a team of eight resources (PM, BA, UI/UX, Dev, QA) 12-14 months to develop a minimally-viable product (MVP) patient portal. Include iOS and Android app versions and both headcount and timeline will increase. Assuming USA- based development and the fully-loaded headcount costs amount to over $1-million to deliver an MVP.
The patient-engagement market is growing rapidly as are the demands of the patient/consumer for the technology solutions they're willing to use. Ongoing development to meet these demands will be substantial and they will not be met by an MVP patient portal. This ensures an ongoing development effort moving forward to satisfy the requirements of EHR end users and their associated patients.
In addition to development, sizable costs will be incurred for datacenter and associated technology fees. General infrastructure, datacenter, high availability, disaster recovery, mirrored sites, and testing/certifications (SOCII, HITRUST, Pen-testing, etc.) collectively range from $350K to $700K annually.
When partnering with InteliChart, you receive a patient-engagement platform delivered by an organization 100% focused on the patient-engagement domain. Our partner's development effort to our award-winning, patient-engagement suite is limited to a simple API integration. All products in the Healthy Outcomes product suite can be white labeled by our partners allowing them to deliver to their end users our market-leading, patient-engagement platform under the familiarity of their own brand.
Opportunity Optimization
Yes, there are significant dollars to be saved by partnering with InteliChart. But the true value of a partnership with InteliChart is the opportunity we give you to remain devoted to your core competencies rather than diverting attention elsewhere. It's the opportunity to be indispensable to your current customers by enhancing their expectations and building a reputation that attracts new customers.
Patient engagement is a true domain that is ever-growing and requires an abundance of resources. In 2010, our Patient Portal product put us in the forefront of the patient engagement space and that's where we remain as our patient-centric solution suite continually evolves. Patients don't tolerate technology that doesn't work well. Our partners appreciate the premium product we deliver to them, especially a platform with the patient-engagement sustainability we provide.
While InteliChart's Patient Portal may be your primary objective, there is also additional opportunity you can capitalize on by leveraging the rest of the solutions in our Healthy Outcomes suite. All-in-all, the savings are 10-to-1 when partnering with us, rather than building your own portal and closer to 100- to-1 when you consider all the value-added functionality gained with the use of our entire solution suite.
Our Integrations
InteliChart's Healthy Outcomes platform maintains integration with over 25 EHR products, including vendors such as:
Allscripts
Cerner
CompuGroup
DSS
Virence/athenahealth (formerly GE Centricity)
Greenway
Meditech
Netsmart
NextGen
Pulse
SRS Health
Valant
EHR vendors that partner with InteliChart regard us as an experienced, trusted, successful business partner. "InteliChart's leadership in the patient-engagement domain was a key driver for our relationship and adding their solutions to our product mix enables us to have a holistic answer for our clients' engagement needs," commented Khal Rai, CEO of SRS Health. "InteliChart's continued focus on innovation within this space will allow SRS Health to stay focused on delivering the market-leading EHR solution that our users demand. There are a lot of synergies between our companies, which enabled us to have a very successful go-to-market and realize return on our investment quickly," added Rai.
Find out how the resources, competencies, growth and speed InteliChart brings to a partnership relationship can benefit your company. Contact Brian Wagner, Vice President of Business Development, at bwagner@intelichart.com.