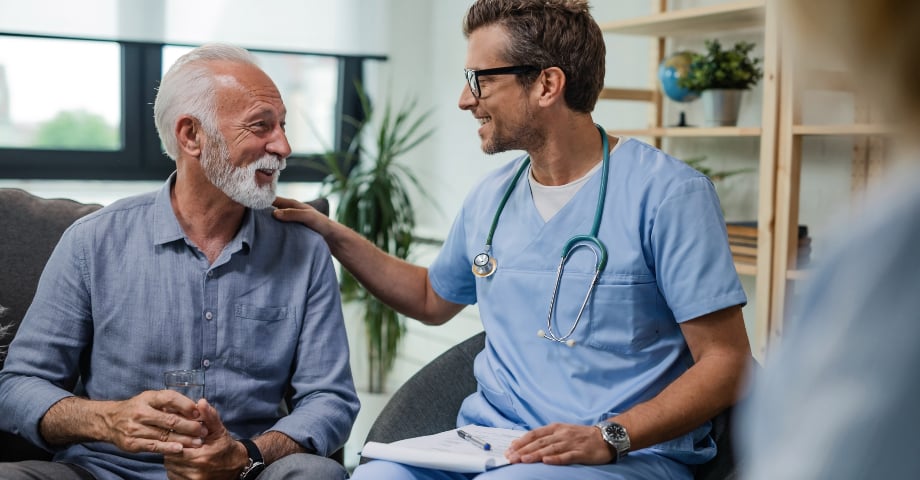 InteliChart had a significant year of growth and product launches in 2018. We added two new solutions to our Healthy Outcomes patient engagement platform: Patient Survey and Patient Intake.
Patient Survey enables you to deliver automated surveys to quantify patient satisfaction and to capture patient-reported outcomes. Patient Survey:
Delivers fully customizable surveys based on the needs of your patient population
Automates delivery of surveys based on event triggers that you determine
Analyzes your survey data at the patient, provider, and organizational level with our robust reporting tools
Automates patient-reported outcomes, such as PHQ9, KOOS, and HOOS
Patient Intake creates a consistent intake process for patients that increases portal adoption and streamlines the check-in workflow. Patient Intake:
Eliminates paper forms and manual data entry from your check-in process
Gives patients the ability to complete forms relevant to their appointment before their visit or
complete forms during the check-in process
Ensures forms are completed and patients are asked to register for a portal account
Healthy Outcomes empowers patients on their journey to good health and enables physicians to establish trust with their patients. Our solutions work together with a single integration to elevate and patient engagement, treatment plan adherence, and quality and MIPS performance, all leading to long-term, quality-metric and cost-performance gains.
Mobile App
We also introduced our mobile app that allows patients to manage their health from anywhere with their iOS or Android device. Ours is an actual app and does not simply redirect the user to our website.
Features include:
View and request appointments
View and refill medications
View labs
View/add dependents
Multilingual
Bi-directional messaging
Biometrics
Push notifications
Registration process for portal
Internal Growth, Industry Trends
This year, we added a new marketing and sales team and expanded our development team. We attended several trade shows that brought us together with our current partners and connected us with future clients. To maintain that momentum, we have numerous trade shows on the calendar for next year.
Industry trends like patient consumerism and value-based care further solidified their place in the ever-evolving healthcare landscape. Our solutions also evolved to keep pace with these drivers. Population Health Management became a new, growing movement in healthcare delivery, enabling organizations to gain deeper insights into the best ways to manage patients and their care plans. Our Patient Activate solution offers a new breed of clinician the ability to efficiently manage populations by leveraging not just electronic health record and claims data, but also comprehensive data aggregated from throughout the care continuum and beyond.
Delivering this intensive level of preventive care support can be time-consuming for care managers and ineffective if the outreach is not targeted. Patient Activate can overcome these workflow obstacles by helping providers both anticipate outcomes and automate outreach to encourage positive behaviors. Population health and patient engagement are interconnected, with population health goals achieved through proper engagement strategies.
Leaders in the Patient Engagement Space
In 2019, we will remain at the forefront of the patient engagement space, guided by our company vision to create an exceptional patient experience. We understand that patient engagement is a process, not a product, and our solutions support providers in the engagement process before, during and after the patient visit.
To achieve successful and sustainable engagement, healthcare centers need to understand that patient engagement requires a holistic approach that goes well beyond the portal. The unique power of the Healthy Outcomes platform gives practices the engagement capability they need to reach their value-based goals.
In Appreciation
The InteliChart Family is honored to work with our partners and direct clients - we deeply appreciate them and wish each and every one a joyous holiday season. We look forward to working with them in what will surely be a successful new year.