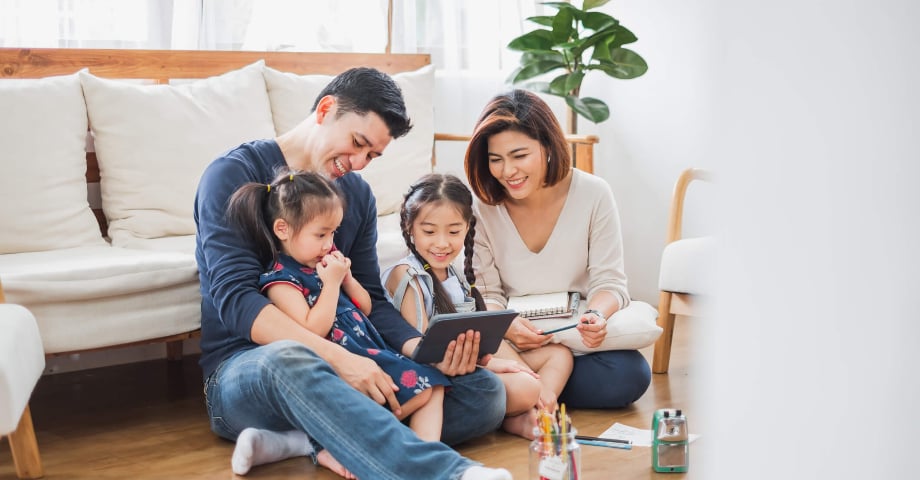 Originally posted in May, 2020 under the title, Benefits of Patient Portals and 5 Key Features. Updated June, 2023.
Each year, an increasing number of healthcare providers recognize the benefits that come with patient portal adoption. A recent survey found that 72 percent of patients had access to a patient portal, up 64 percent from just a few years ago in 2016—and that momentum isn't likely to slow down anytime soon.
Despite the fact that patient portals are growing in popularity, not all solutions are created equal. Many of the technologies on the market have limited functionality and simply don't offer the features your patients are looking for. If you're thinking about investing in (or replacing) a portal for your practice, there are a few features to look for to find the best possible fit for you and your patients.
Just think of a patient portal as your digital front door: it's there to help connect you to your patients and deliver on-demand engagement opportunities in the ways they prefer most. Because patients today are much more consumer- and tech-savvy, they expect their care to be delivered with ease and convenience.
A premium portal with the right features not only helps to meet modern consumer expectations but also to engage and retain patients. (It's really a win-win!).
[Infographic] Discover why a full suite of tools beyond the traditional patient portal is necessary to truly drive engagement and satisfaction.
Here are 10 key features the best patient portal solutions have to offer:
1. EHR integration
An integrated patient portal is an essential part of any complete healthcare solution, as it allows for the quick and efficient exchange of data. By connecting to other modules in a system, such as practice management software or electronic health records (EHR), an integrated patient portal creates one source of truth for patient information which increases accuracy for providers and provides access to health information 24/7 for patients.
2. Dependability
An online patient portal needs to be dependable. Its core value lies in its capacity to effectively facilitate seamless communication between healthcare providers and patients. Portals are designed to provide a consolidated digital platform where patients can easily access medical records, schedule appointments, review test results, request prescription refills, and communicate with their healthcare providers.
However, if portal access is frequently down or has broken links, the portal becomes not only ineffective but can potentially be a source of frustration and confusion for patients. This can lead to missed appointments, miscommunication, delays in treatment, and an overall decline in patient engagement and satisfaction. Therefore, the functionality of a patient portal is crucial in its ability to achieve its intended purpose.
3. Intuitive functionality
Consumer expectations have evolved significantly along with technology, and they have the same preferences when it comes to a patient portal. First and foremost, they want a smart, consistent user experience (UX) that's intuitive and aesthetically pleasing.
With that said, many practices are missing the mark. A survey found that the top portal frustration among patients is a confusing interface. Patient portals that are overly cluttered, complex, and confusing are simply not as effective. To engage patients and offer a portal they'll love to use, the UX must be user-friendly, convenient, and easily accessible via a mobile application or web browser.
4. Easy signup
Automated systems that prompt patients to sign up for a patient portal can significantly increase usage rates, thus streamlining workflows and reducing labor costs. These systems effectively simplify the onboarding process by providing clear, step-by-step instructions for signing up, reducing the need for administrative staff to manually guide each patient through the process.
Increased portal usage means patients can independently manage many aspects of their care, such as scheduling appointments, reviewing lab results, or requesting prescription refills, which traditionally require significant administrative labor. As a result, staff time can be redirected towards other crucial tasks, fostering efficiency and productivity within the healthcare system. The cumulative impact of these improvements is a reduction in labor costs, enhancing the overall operational efficiency of healthcare institutions.
5. Accessible forms
Posting patient intake forms, HIPAA notices, and other vital practice information online can significantly streamline visits for healthcare organizations. This approach allows patients to access, review, and complete forms at their convenience prior to their appointment, which can reduce wait times and improve the overall patient experience. It also gives patients ample time to understand their rights and responsibilities as per HIPAA regulations.
Furthermore, it can help healthcare providers improve their operational efficiency, as the staff can review and process the completed forms before the patient's visit. This could help identify potential issues or necessary additional documents in advance, and enable a more focused and efficient patient encounter. In essence, digital access to these crucial documents serves to enhance patient engagement, reduce administrative burdens, and optimize healthcare delivery.
6. Secure messaging
Secure messaging is an invaluable tool that revolutionizes the way patients communicate with their healthcare providers. It gives patients the flexibility to communicate at their convenience, even outside of traditional office hours, thereby enhancing accessibility to healthcare services. This means that questions and concerns can be addressed in a timely manner without the need for scheduling phone calls or appointments. Not only does this increase patient engagement and satisfaction, but it also allows for more timely interventions and decisions regarding the patient's health.
7. Appointment scheduling
Online appointment scheduling is a valuable tool that assists patients in maintaining consistent and on-track care. It provides the convenience of scheduling, rescheduling, or cancelling medical appointments at their own pace and time, which can encourage patients to proactively manage their healthcare needs. This convenience can enhance patient adherence to regular check-ups and treatments, ultimately improving patient outcomes.
From a provider's perspective, online scheduling can help reduce the volume of in-bound phone calls specifically for appointment setting, thereby freeing up administrative resources for other tasks. It also aids in keeping the provider's schedule full, as cancelled slots can be immediately made visible and available to other patients. Online appointment scheduling serves as a practical and efficient solution that benefits both patients and healthcare providers.
8. Lab results
Displaying lab results in a patient portal significantly decreases the volume of patient calls about test results, enhancing operational efficiency in healthcare settings. The best patient portals also offer providers control over when results are released to patients, ensuring that sensitive or complex results are communicated in a suitable manner.
Advanced patient portals may incorporate visual aids, such as charts or graphs, to help patients understand their results. These aids can clearly indicate whether the results fall within the normal range, helping patients to better comprehend their health status. By providing an immediate, clear, and comprehensible representation of lab results, patient portals can enhance patient understanding and involvement in their care while reducing administrative burdens on healthcare providers.
9. Prescription refills
Listing patient prescriptions in a patient portal brings substantial value to both patients and healthcare providers. For patients, this feature provides a consolidated view of their current and past medications, including dosage and frequency, which can aid in medication adherence and management. The ability to request prescription refills through the portal increases convenience and efficiency, potentially reducing gaps in medication usage due to lapsed prescriptions.
From a provider's perspective, the portal allows for a streamlined refill authorization process, saving significant time compared to traditional phone or in-person refill requests. The prescription list also offers providers a quick reference of a patient's medication history, aiding in making informed clinical decisions. Overall, using a patient portal for managing prescriptions enhances patient engagement in their healthcare journey while improving efficiency and effectiveness in medication management for providers.
10. Billing and online payments
Many patients appreciate the ability to access their billing history via a patient portal, as it offers transparency and ease of management when it comes to their healthcare expenses. This feature provides patients a clear and comprehensive view of their charges, payments, and outstanding balances, which can help avoid confusion and disputes.
From a provider's perspective, online payments facilitate quicker receipt of funds, effectively reducing days in accounts receivable (A/R). This boosts cash flow and overall financial efficiency of the healthcare organization. Therefore, offering billing history access and online payment options in a patient portal not only enhances patient experience and engagement but also provides significant financial benefits to providers.
Conclusion
In conclusion, the evolution of patient portals has significantly transformed the healthcare landscape, bridging the gap between providers and patients in a digitally driven world. Patient portals act as an invaluable asset to the modern medical practice, supporting numerous features critical to streamlining healthcare delivery. From scheduling appointments, accessing personal health records, and requesting prescription refills, to secure messaging, viewing lab results, and making online payments, these portals have paved the way for an enhanced, user-friendly patient experience.
For the healthcare professional, the patient portal emerges as a powerful tool, increasing operational efficiency, improving patient communication, and facilitating better clinical decision-making. It presents a comprehensive overview of a patient's medical history, reducing administrative burdens and enabling timely interventions. Furthermore, it assists in optimizing workflows and achieving financial efficiency, particularly by reducing days in accounts receivable through online payments.
As the healthcare sector continues to embrace technology, it's paramount to invest in a robust, user-friendly patient portal that aligns with the changing expectations of tech-savvy patients. A well-implemented patient portal can effectively cater to the diverse needs of patients while simultaneously aiding healthcare providers in their mission to deliver top-quality, efficient, and patient-centric care. Ultimately, the goal is to create an empowered patient community that actively participates in their healthcare journey, leading to improved health outcomes and patient satisfaction.