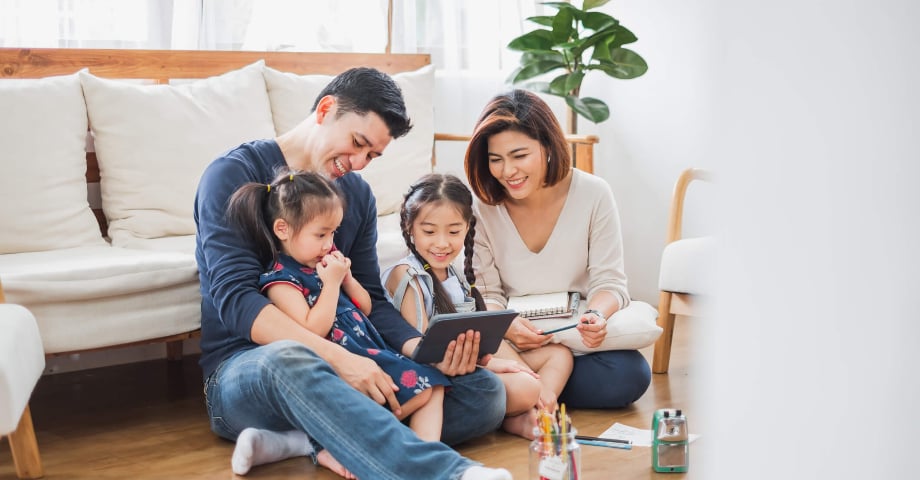 Each year, an increasing number of healthcare providers recognize the benefits that come with patient portal adoption. A recent survey found that 72 percent of patients had access to a patient portal, up 64 percent from just a few years ago in 2016—and that momentum isn't likely to slow down anytime soon.
Despite the fact that patient portals are growing in popularity, not all solutions are created equally. Many of the technologies on the market have limited functionality and simply don't offer the features your patients are looking for. If you're thinking about investing in (or replacing) a portal for your practice, there are a few features to look for to find the best possible fit for you and your patients.
Just think of a patient portal as your digital front door: it's there to help connect you to your patients and deliver on-demand engagement opportunities in the ways they prefer most. Because patients today are much more consumer- and tech-savvy, they expect their care to be delivered with ease and convenience.
A premium portal with the right features not only helps to meet modern consumer expectations but also to engage and retain patients. (It's really a win-win!). Of course, the challenge lies in determining which features matter most and how to separate the must-haves from the nice-to-haves.
To help you get started, here are five key features that the best patient portal solutions have to offer:
1. Excellent user experience
Consumer expectations have evolved significantly along with technology, and they have the same preferences when it comes to a patient portal. First and foremost, they want a smart, consistent user experience (UX) that's intuitive and aesthetically pleasing.
With that said, many practices are missing the mark. A survey found that the top portal frustration among patients is a confusing interface. Patient portals that are overly cluttered, complex, and confusing are simply not as effective. To engage patients and offer a portal they'll love to use, the UX must be user-friendly, convenient, and easily accessible via a mobile application or web browser.
2. Branding flexibility
Your patient portal should reflect the high standards you've established for your brand—but to do that, it needs to be recognizable from a branding perspective. Look for a patient portal solution that allows for customization and branding flexibility. This way, you can offer a brand and patient experience that's consistent across each of your digital and physical properties.
3. Flexible financing options
The rising cost of healthcare is likely a point of stress for many of your patients—especially those on high-deductible health insurance plans. The National Center for Health Statistics estimates that roughly 40 percent of healthcare consumers are currently on high-deductible plans. In other words, an increasing number of patients are paying for medical expenses out of their own pockets.
That's why patients need access to flexible financing options to help manage the escalating costs associated with high-deductible plans. Your portal should allow patients to pay balances over a period of time—6, 12, or even 24 months—while your practice receives a near full-balance payment within 48 hours.
4. Loyalty rewards and incentives
The best portals thank patients for their loyalty and keep them engaged through a rewards program that incentivizes them for consistently prioritizing their health. Whether it's with discounted services, parking vouchers, or discounts as a result of local partnerships, there are a number of ways you can incentivize patients for making regular use of your portal.
In a day and age in which consumers are inclined to switch brands when they're not satisfied, rewarding patients for their loyalty goes a long way. Here's how a Modern Healthcare author explained the shift toward patient-loyalty programs:
"Frequently switching clinicians can result in fragmented and poorly coordinated care, yet addressing the issue has not been easy. Loyalty programs might be one way to think outside of the box. And the concept is slowly generating interest among healthcare leaders."
5. Integration with existing systems
The most effective patient portal solutions integrate seamlessly with a practice's electronic health record (EHR) system to communicate with each other fluidly. A number of practices have found themselves struggling with multiple systems that simply don't function well together. Your patient portal solution should be able to work in unison alongside your other systems without complications.
Patient portals are here to stay and will likely continue evolving to align with consumer expectations. By investing in the right technology with the right features, you can offer a portal experience that increases engagement and empowers your patients to be proactive about their own care.
Interested in a solution that optimizes your brand and maximizes patient engagement? Schedule a demo to find out for yourself how the Healthy Outcomes solutions suite can benefit your patients and your practice.