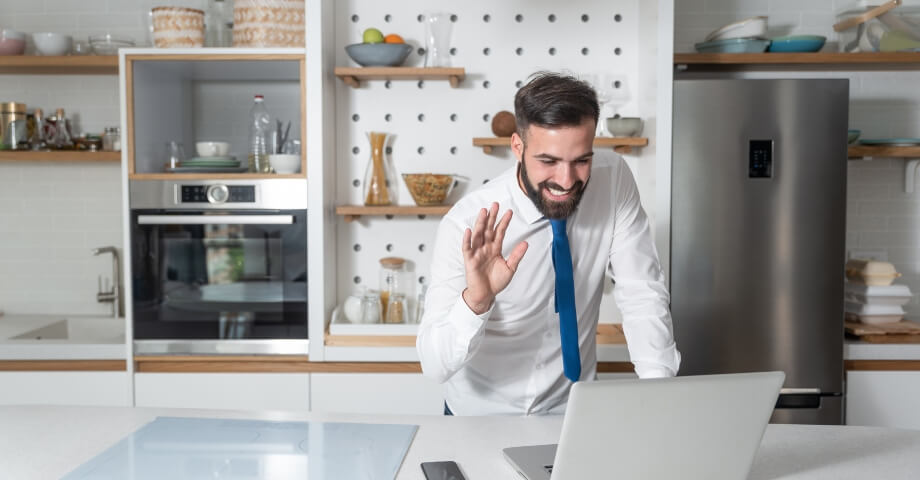 COVID-19 has changed nearly everything about our daily lives, from the way we shop and socialize to how we approach healthcare. For providers and their practices, the global health crisis has rapidly accelerated the need for remote patient care tactics. The question is, what can healthcare practices do to engage patients and keep them up to date during such unprecedented times?
Here are four tips for managing the patient journey from a (social) distance:
1. Explain new expectations, policies, and procedures to patients.
Proactive communication is always essential for building strong patient-provider relationships and facilitating positive health outcomes. With that said, in the wake of the COVID-19 pandemic, it's now more important than ever before. One of the best ways to manage the patient journey remotely is to reach out and explain new expectations, policies, and procedures. How have your operations changed?
By communicating between office visits and keeping them up to date on the latest happenings for your practice, you can engage patients and help keep them informed as things evolve. For example, you can use automated text messages, emails, and phone calls to update your patients on important factors like social distancing protocols, changes to care delivery, and new office procedures, such as mandatory masks and virtual check-in and registration.
2. Focus on patient engagement even if you can't meet in person.
Patient engagement is likely already a top priority for your practice—and it should remain at the top of the list even if you can't meet in person. You can, however, meet face to face in a different way via a virtual care visit. Telehealth, which has seen rapidly accelerated adoption in 2020, offers a significant opportunity to continue building and maintaining that critical personal connection remotely.
Telehealth services not only have the ability to increase access to care in rural and often underserved communities, but also to improve adherence to prescribed medications and treatment plans. In fact, many would argue that COVID-19 is actually transforming the future of telehealth. By leveraging a virtual visit tool to offer telehealth appointments, you can help keep your patients healthy and engaged between in-office visits.
3. Send targeted surveys between office visits to collect feedback.
Sending between-visit surveys is a great way to monitor different patient populations and check in to see how they're doing without the need for an appointment. You can assess their functional status by automating surveys based on specific criteria of your choosing, such as diagnosis, procedure, lab values, pain level, medications, and more.
You can then take action based on survey responses to improve patient reported outcomes (PROs). For example, if a patient expresses a high level of pain or a low functional status, you can intervene with automated outreach like an e-mail l or text (or even a virtual care appointment) to improve outcomes. In higher-risk cases, outreach via a personal phone call may be the best approach.
4. Optimize your current technology stack for remote care.
Another way you can manage the patient journey remotely is to optimize (and simplify) your current healthcare tech stack so it's equipped for remote care. You can optimize your tech stack by analyzing your existing solutions and determining which are necessary for delivering remote care efficiently and effectively.
For example, you can improve remote patient management initiatives by making the most of your patient portal. Self-service tools like digital appointment scheduling and the ability to check electronic records, review lab results, and make payments online are all highly effective when it comes to empowering patients to play an active role in their own health—even amidst the pandemic.
Using the Right Tools to Engage Your Patients from a Distance
Healthcare providers have a unique opportunity to adapt to the new normal and alter the way they approach care delivery. However, access to the right technology is essential for truly managing the patient journey remotely.
All-in-one solutions or "platform products" have touch points along the entire patient journey—before, during, and after appointments. From patient portals and automated outreach to refill requests and flexible financial options, all-in-one solutions suites offer all the tools you need to keep patients engaged remotely.
There are numerous ways to approach remote patient management, but each of them has one constant in common: technology. Analyze your current tech stack, identify where it's lacking, and make the appropriate changes to drive strong patient engagement—during the COVID-19 pandemic and beyond.