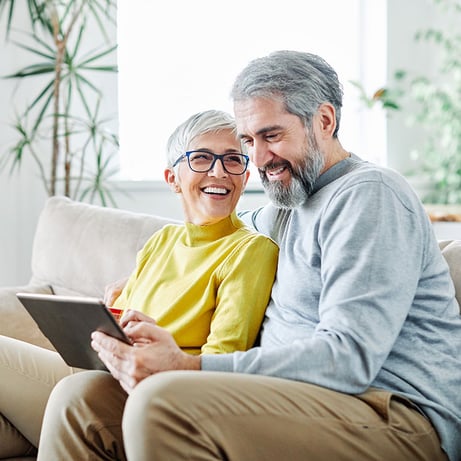 This post was first published April 2022 & updated June 2023
Healthcare consumers have options when it comes to choosing a provider, and they're not afraid to switch to another practice if their expectations are not met. In fact, about 7 in 10 (69 percent) consumers said they would switch healthcare providers for a better experience.
As such, more and more healthcare practices are offering patient self-scheduling tools to provide modern healthcare consumers and patients with the convenience and flexibility they are looking for—and discovering operational efficiencies in the process.
Learn about patient self-scheduling and why it's essential in healthcare today.
What are the benefits of patient self-scheduling?
Patient self-scheduling benefits patients, practices, and providers alike.
Benefits for Patients
Patient self-scheduling is preferred by so many for good reason, offering the benefits healthcare consumers are looking for, such as:
Convenience
A self-scheduling option gives patients the ability to book, manage, and cancel appointments from their own device or mobile phone at a time that's convenient for them. Rather than struggling to call the office during working hours, patients can enjoy flexible, 24/7 scheduling in a way that's much easier and more convenient for them.

Satisfaction
Increased convenience and flexibility ultimately lead to increased patient satisfaction. In one poll, 81 percent of healthcare consumers said setting up appointments online would make scheduling much easier. By equipping patients with the self-service tools they're looking, practices can offer a better patient experience that's more aligned with modern healthcare consumers' expectations.
Benefits for Healthcare Organizations
Not only do patients benefit from self-scheduled appointments, healthcare providers and practices can improve:
Efficiency
Thanks to patient self-scheduling, practices can simplify workflows and save a significant amount of staff labor that would otherwise be spent answering phone calls to schedule, manage, and cancel appointment requests. This frees up staff time to focus on more meaningful tasks and allows practices to maximize providers' schedules and fill openings faster—without burdening practice staff in the process.
Automated Patient Appointment Scheduling Improves Accuracy
Online patient appointment scheduling also improves scheduling accuracy. With real-time providers' schedules available to patients, practices can reduce empty appointment time slots, unwanted overbookings, last-minute cancellations, and no-show appointments. This saves practice staff from scrambling to accommodate significant changes while also ensuring providers have full (but not overly full) schedules each day.
New Patient Acquisition
Believe it or not, patient self-scheduling can even help boost your marketing profile! Offering convenient, patient-centric scheduling options enables practices to attract new consumers who are looking for a provider with modern digital capabilities—especially younger generations, who are even more likely to start their provider search online.
Plus, satisfied patients are more likely to leave positive online reviews and refer loved ones, which also helps contribute to practice growth. (Win-win!)
What should a practice look for in patient self-scheduling tools?
While the benefits to patient self-scheduling are clear, not all solutions are created equal. That's why it's important to know what to look for in a patient self-scheduling solution when choosing one for your practice. Key self-scheduling features include:
Easy Access for Healthcare Consumers
Look for a solution that's easy for patients and healthcare consumers to access, with no applications to download or accounts for patients to set up. Instead, patients should be able to use their mobile device or desktop browser to simply select a provider, choose an available date and time, and voilà—just like that—they're on the books!
Seamless Integration and Configuration
The solution you choose should also offer seamless API integration with your practice management system and electronic health record (EHR) as well as seamless configuration that mirrors your practice's scheduling criteria. This way, you can make optimizing scheduling workflows a simple, painless process for patients and practice staff alike.
Multiple Online Scheduling Options
The best patient scheduling software solutions share providers' real-time availability and allow consumers to book an appointment on several digital channels. For example, you could expand online scheduling capabilities to offer booking on Google, Facebook, Yelp, HealthGrades, or directly on your practice's website.
Ability to Use Other Patient Engagement Tools
Patient self-scheduling tools are one of the patient engagement trends because they improve health outcomes and quality of care. Healthcare organizations should look for solutions that integrate with other digital tools that increase convenience and raise patient satisfaction such as:
Patient portals that tie all health information together and create 24/7 patient access
Digital patient intake that decreases time spent in the waiting room
Automated appointment confirmations that remind patients of upcoming visits and decrease no-shows
Digital patient surveys that capture patient reported outcomes and trigger next-steps according to responses
Virtual visits that are easy for patients to access and mimic in-office workflows
Population health tools that can create campaigns according to patient metrics and deliver relevant information and patient education
Conclusion
There you have it: The healthcare industry loves patient self-scheduling tools —and for very good reason. By offering online appointment scheduling at your practice, you can appeal to modern healthcare consumers, convert those consumers to new patients, increase patient satisfaction, and decrease in-bound phone calls and administrative staff burdens —all at once and with ease.
Want more tips to improve your practice's operational efficiency? Download our eBook, The Complete Guide to Simplifying Practice Workflows, to learn more.
First published April 2022, updated June 2023.