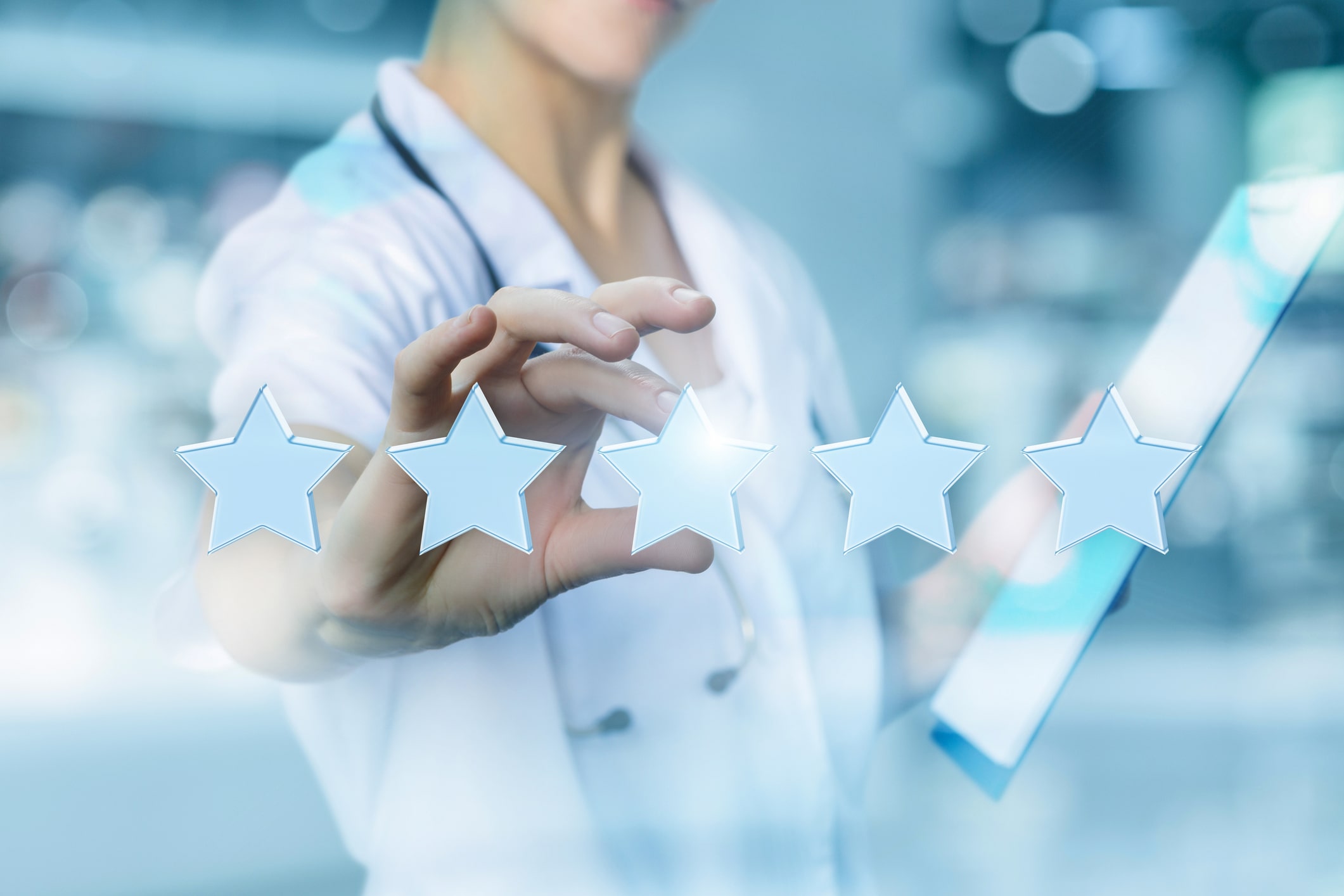 Consumers today turn to online reviews for purchases of all kinds, from products and services to experiences and entertainment. It stands to reason that the same people perusing Amazon and Yelp reviews are most certainly turning to online feedback when choosing a healthcare provider.
When vetting potential healthcare practices, 88 percent of healthcare consumers read reviews before making a selection. On top of that, more than half of those patients consult multiple websites before they feel comfortable making their choice. Both attracting new patients and retaining current patients can be contingent on consumer feedback, so reputation management has never been more important for healthcare practices. That means figuring out how to get more online patient reviews—and positive patient reviews at that.
There are numerous benefits to building a positive online reputation, from improving the patient experience to strengthening patient-provider relationships, using insights gleaned to make more strategic business decisions, and attracting new patients to expand the practice over time.
Here are our top five tips on how to get more patient reviews for your healthcare practice.
1. Ask patients to leave a review.
This tip may sound obvious, but it's often overlooked by busy healthcare practice staff and providers with crowded schedules. Make it a point during appointments to ask patients to leave a review for your practice online to share their experience with others. Don't forget to follow up with patients by sending a post-visit reminder to leave a review if they would recommend your practice to other healthcare consumers.
2. Build a solid online presence.
You don't just want a slew of great reviews in one central location; you need a solid and far-reaching online presence across various review websites and social platforms. That means healthcare-specific review websites such as RatedMDs, HealthGrades, and Vitals, as well as general review sites like Google and Yelp. Facebook and other social media platforms also allow people to review businesses, including healthcare practices.
3. Respond to all online reviews.
It's always a good idea to respond to as many reviews as you can, even if just to thank patients for taking the time to share their experience with others online. Your practice should respond to both positive and negative reviews.
Responding to positive reviews shows patients they're recognized and appreciated for taking the time to review your practice, increasing the chance that others will do the same in the future. On the other hand, responding to negative reviews gives you the chance to turn a less-than-stellar experience around. While not every patient can be swayed to remove or update a negative review, some will do just that if you take the time to reply. Plus, even if the negative review remains online, other potential patients will see that you responded and care about improving a consumer's experience.
4. Send patient satisfaction surveys.
Sending satisfaction surveys is a great way to gauge how happy patients are with your practice. By collecting real-time patient feedback via online surveys, you can learn what is and isn't working well at your practice, as well as how patients are feeling between visits, and how they feel about your practice overall. This way, you can work to continuously improve your quality of care and the patient experience for each individual you treat.
With the right automation technology, you can even create automated events based on survey responses, like sending links for various social media sites to patients who give your practice a high score on satisfaction surveys. Or if a patient isn't satisfied with their care experience after visiting your practice, you can set up an event to automatically trigger a phone call, email, or text from a practice staff member to remedy the situation.
5. Use patient engagement technology.
Of course, sending patients satisfaction surveys requires some heavy lifting when it's done manually. That's why a patient engagement solution like Patient Survey is a great resource for practices looking to automate satisfaction surveys, work more efficiently, and take proactive steps to collect patient feedback without dedicating more time and resources to do so. Plus, a solution like Patient Survey is completely customizable, meaning you can ask patients as many questions as you'd like, the way you prefer to ask them.
Managing your online reputation has never been more important—and with the right technology, it has also never been easier. Now that you know how to get more patient reviews, are you curious about other key patient engagement trends?