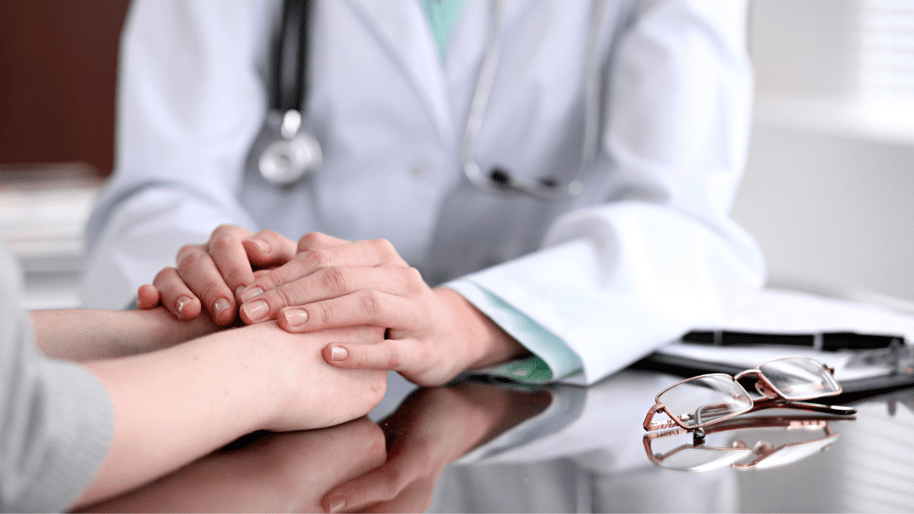 Patient-centric (or patient-centered) care is a concept that comes up again and again in healthcare today, but it's more than just a catchy phrase—it's the way of the future. Many healthcare practices have caught on, with an increasing number of providers implementing processes and technologies to transition to patient-centric care delivery.
Let's talk about patient-centric care: what it is, why it's important, and five different examples you can start implementing today.
Patient-Centric Care: What It Is & Why It's Important
What is patient-centric care? The Agency for Healthcare Research and Quality defines patient-centered care as "providing care that is respectful of, and responsive to, individual patient preferences, needs and values, and ensuring that patient values guide all clinical decisions."
The rise of modern healthcare consumerism and evolving patient preferences have shifted the narrative, increasing the focus on patient-centered care in recent years. The benefits of delivering patient-centric care are very clear, allowing for positives such as:
Improved health outcomes
Higher patient satisfaction
Increased staff productivity
Reduced overall cost of care
Enhanced practice reputation
Recognizing these benefits, healthcare practices and providers are finding that care should be collaborative, personalized, accessible, and reflective of each patient's unique goals, preferences, health status and history, and socioeconomic conditions. Additionally, patient-centric care also involves taking a more holistic or "whole-person" approach to healthcare, where providers focus on treating patients' physical health, as well as their emotional and mental well-being.
5 Examples of Patient-Centric Care to Implement Today
What does patient-centric care look like when put into practice? Here are five examples you can implement today:
1. Deliver personalized care for each patient.
Healthcare is very personal, and it should be treated as such. When care is tailored to each person, patients are more likely to be engaged and adhere to care plans. That's why personalization is a critical component of modern care delivery. To effectively embrace personalization, healthcare providers can develop customized care plans based on each individual's physical health, functional status, family history and genetics, socioeconomic conditions, and individual preferences.
2. Ensure strong patient-provider relationships.
Strong patient-provider relationships are essential for improving patient satisfaction, increasing healthy clinical outcomes, and driving engagement. They essentially set the stage for providers to help educate patients on conditions, treatment options, lifestyle choices, and other relevant information to improve health literacy and adherence.
Healthcare providers can establish strong relationships by engaging in two-way communication, showing empathy, and building personal connections with patients. As a result, patients will be more likely to collaborate with providers, engaging in shared decision-making and becoming actively involved in their own care.
3. Offer tools and resources to empower patients.
Another way healthcare practices can deliver patient-centric care is by offering access to the modern tools and resources that consumers are looking for in their healthcare experience. For example, patient portals with features such as appointment self-scheduling, two-way messaging, telehealth appointments, access to medical records and lab results, and other consumer-friendly features can help empower and engage patients.
4. Involve loved ones in care and decision-making.
Family members, friends, and caregivers make up the support system that each patient needs to navigate healthcare. By involving family and friends in shared decision-making, providers can better support patients who are managing and treating chronic, often complex, conditions—not to mention increase the likelihood of adherence. Providers can do so by engaging family members, involving them in care plans, and offering better resources to them as caregivers, such as access to a family portal.
5. Coordinate care across teams and transitions.
Ensuring coordination of care across the continuum enhances the patient journey and leads to better individual health outcomes. By coordinating care across various teams and transitions, providers can ensure that all members of each care team are aligned and on the same page when it comes to making decisions regarding care delivery.
Offer Better Experiences with Patient-Centric Care
The examples highlighted in this article are only a few of the ways that healthcare practices and providers can offer better patient experiences and improve satisfaction with patient-centric care. There are countless ways healthcare organizations can improve clinical outcomes, boost engagement and satisfaction, and offer better care experiences that keep patients coming back.
Want to learn about patient-centric care and how modern healthcare consumers' expectations have evolved in the digital age? Download our guide The Rise of Healthcare Consumerism and What It Means for Your Practice to find out more.