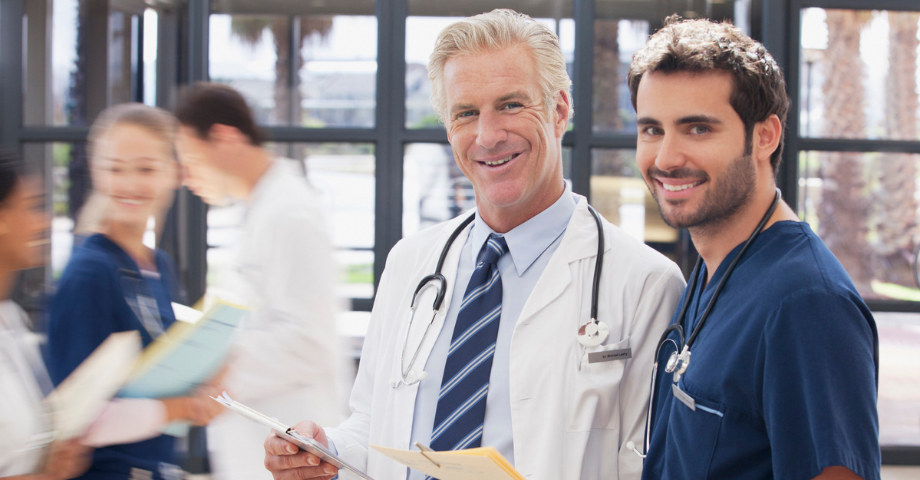 For practice staff and providers, there simply aren't enough hours in the day. From returning patient phone calls to navigating regulatory requirements and quality performance, there's always something else to get done and barely adequate time in the schedule to allow for it—at least not without help.
Fighting to circumvent common (yet avoidable) consequences such as staff and physician burnout, many healthcare practices have turned to technology to minimize workloads without sacrificing a top-quality patient experience. In this article, learn how InteliChart's Patient Portal can reduce heavy workloads for practice staff.
Which processes contribute to heavy staff workloads?
Before we dive into the different ways InteliChart's Patient Portal helps to reduce staff workloads, it's important to first understand the outdated, time-intensive processes that contribute to high workloads and instances of burnout in the first place.
In a recent Medical Economics survey, physicians cited administrative burdens and paperwork as their top challenges in 2021. Specific examples include:
Paper-based registration and intake processes
Manual electronic health record (EHR) maintenance
Collecting payment and satisfaction surveys
Calling patients for appointment reminders
Phone-based scheduling and communication
These processes—many of which are manual, error-prone, and largely inefficient—are often what keep today's healthcare practices from performing at the highest possible level. However, embracing automation and the right patient engagement technologies can help practices simplify workflows, streamline operations, and improve efficiency.
How does InteliChart's Patient Portal reduce workloads?
Automating Manual Workflows for Greater Efficiency
Inefficient workflows such as manual appointment scheduling and paper-based registration and intake are a headache for both patients and practice staff alike. Automation eliminates manual work, streamlining tasks such as password resets, new user registration, intake forms, and appointment scheduling.
InteliChart's Patient Portal serves as a digital hub for patient engagement, with several features designed to automate workflows, simplify practice operations, and engage patients more efficiently and effectively throughout the entire care experience.
Empowering Patients with Self-Service Tools
Modern healthcare consumers and patients want convenience, transparency, and autonomy from their providers—why not give them exactly what they're looking for while reducing staff workloads in the process?
A modern, patient-centric portal such as InteliChart's offers consumers the self-service tools they want, such as real-time appointment scheduling, access to post-visit summaries and lab results, digitized forms, medication refill requests, and more. This not only reduces the workload for staff but also aids in meeting evolving consumer expectations and attracting and retaining more patients.
Simplifying Portal Registration for New Users
InteliChart's Patient Portal is exceptional not only in terms of features but also new and existing user registration. Whether a practice is migrating to the portal from an existing one or starting fresh, InteliChart simplifies the entire process.
New patients are automatically prompted via email to register for the Patient Portal—authentication included—and existing users are automatically transferred to the new solution. Tidewater Physician Multispecialty Group (TPMG) is the perfect success story: After migrating to InteliChart's Patient Portal, TPMG achieved a 97 percent registration rate with more than 85,000 patients.
Offering Enterprise Capabilities to Minimize Frustration
Some patient portals lack enterprise capabilities, which can create access issues for patients registered within the same EHR but visiting a different practice. In scenarios such as this, merging charts together is a painful and time-consuming process for both patients and practices.
On the other hand, InteliChart's built-in enterprise capabilities make it easy for patients to merge records and practice charts from one physician to another. This allows patients to easily and instantly access their charts when they want to without the frustrating added steps of calling the practice(s) and/or vendors to troubleshoot.
Improving Ease of Use for Reduced Help Desk Tickets
Speaking of which, troubleshooting is the last thing practice staff have time for on top of all their other daily responsibilities. Patient portals with a poor user experience are likely to cause a technology burden for practice staff—not to mention for patients trying to access their records. InteliChart's Patient Portal is user-friendly and intuitive, which eases obstacles for patients and practice staff.
Here's how Hope Owens, LPN, NCP, who serves as the director of systems implementation and support at TPMG, described this benefit:
"The primary reason we are so glad we chose InteliChart is the decrease in the number of problems patients have with their portal. With our previous portal, the Help Desk was getting six or seven tickets a day related to patients having trouble getting into the portal—and that's not including the number of issues our community sites were handling themselves. Now with InteliChart's Patient Portal, we have maybe one or two a month. That significantly reduces work for our staff and makes our patients a whole lot happier!"
If you think your practice's patient portal could use an upgrade, it may be the perfect opportunity to transition. Schedule a demo for a firsthand look at InteliChart's Patient Portal and full suite of integrated patient engagement solutions.