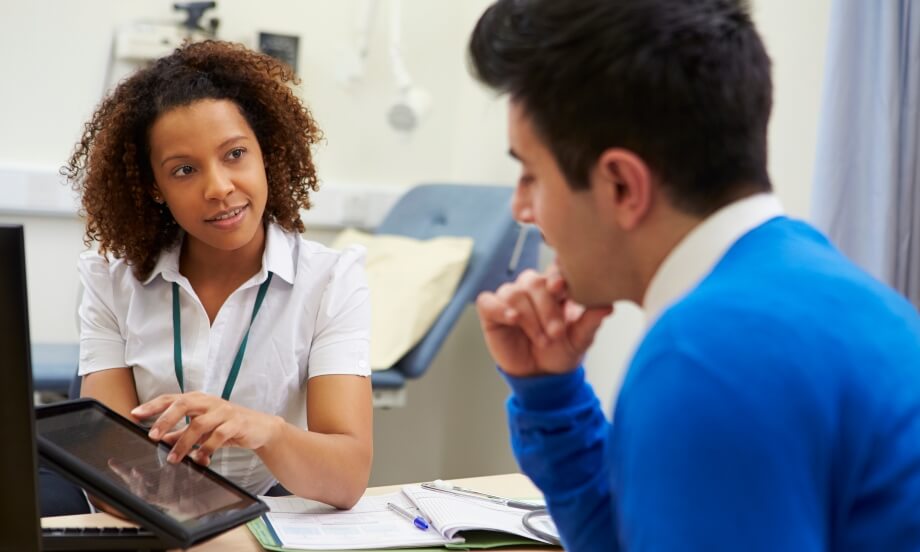 Electronic health records (EHRs) play a vital role in modern healthcare.
EHR vendors develop their systems to facilitate tools providers can use to document their clinical encounters and manage the patient record. In recent years, EHR vendors have also been looking to serve the patient in terms of new technologies to keep them wired into their health and associated providers.
But EHR vendors are not experts in patient engagement. They will never give providers the top-tier engagement tools that a company solely focused on patient engagement can.
Therefore, providers may look to other vendors that specialize in these technologies, which can cause the EHR vendor to lose clients and revenue. If it's the final straw and the provider is fed up with the EHR vendor not being able to accommodate their needs, they may switch to another vendor altogether.
Here are a few reasons why EHR vendors need to build their technology with provider patient engagement initiatives in mind:
Practices often look to their EHRs as all-in-one solutions.
Healthcare practices almost always prefer to leverage their EHR's built-in patient engagement functionality; however, they often fall short of expectations. A Black Book Research survey found that just 8 percent of small practices use the patient engagement functionalities built into their EHRs on a regular basis.
Due to the inherent disconnect between patients and EHR vendors, it's difficult to anticipate which features are essential for providers to aid in delivering a great care experience. As a result, both usability and functionality can vary significantly between solutions. A couple examples of where EHR vendors typically come up short include:
Poor User Experience
To aid in delivering a positive experience and minimize end-user churn, EHR systems must be comprehensive and intuitive. However, although practices would prefer to use the patient portals that are offered by their EHR vendor, they often lack a clean, user-friendly interface. Usability and functionality vary greatly from system to system, and a poor user experience (UX) is a surefire way to send providers running for the hills—or at least to a more functional EHR solution.
Lack of Key Functionality
Leading EHRs offer a wide range of integrated key features and functions, from robust automation capabilities to text-based appointment reminders. Each of these features introduces a different opportunity to engage with patients and better equip them to be involved in care decisions. Unfortunately, many EHRs lack more advanced patient engagement functionalities, which can lead to missed opportunities, infrequent usage, and ultimately poor health outcomes.
Practices may switch EHRs to provide a better patient experience.
When EHR vendors fail to recognize shortcomings and act quickly to improve their systems, their clients, which are healthcare practices, must look out for what's in the best interest of patients and act accordingly. That could mean partnering with a patient engagement company themselves or, in the worst case scenario, switching EHRs entirely.
In fact, a recent survey of small physician practices found that a quarter of respondents planned to switch technology vendors in the next year. How exactly can EHR vendors protect against end-user churn and prevent providers from jumping ship for better, more comprehensive systems? Technology must be patient-centric and designed with not only the providers', but also the patients' needs in mind. This means meeting modern consumer expectations for a user-friendly digital experience, anytime mobile access, and a wide range of features that empower them to be their own healthcare advocates.
How EHR Vendors Can Help Improve the Patient Experience
EHR vendors can better support practices in improving the patient experience by making technology more effective and user-friendly, which will ultimately increase provider usage. The question EHR vendors are faced with is whether to build, buy, or partner to acquire more comprehensive tools to better support patient engagement initiatives.
Though building new features or purchasing new technology is certainly an option, it's a costly one—and there's no guarantee, even after expanding functionality, that patients will be more engaged. On the other hand, partnering with a patient engagement software company is an easier, more cost-effective approach.
By choosing a partner that allows for seamless integration with a full suite of solutions, EHR vendors can improve their existing patient engagement features and offer a number of key functions that weren't previously available. Patient engagement software is designed with the patient's needs in mind, with useful touch points to engage patients throughout each stage of the healthcare journey.
The result? Happier, healthier patients and providers, and an EHR solution that exceeds expectations.