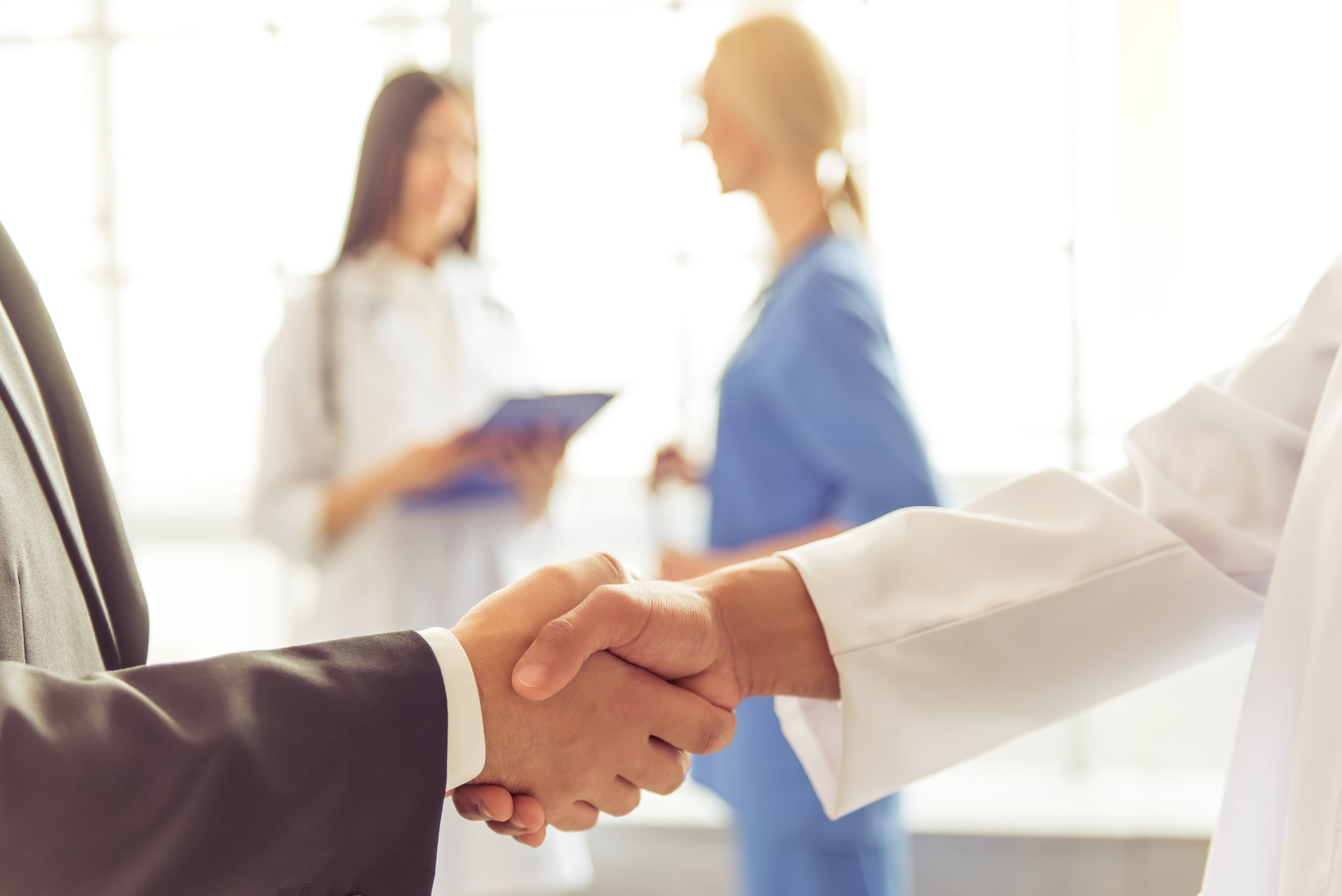 Patient needs are dynamic and ever-changing. Healthcare practices are increasingly looking for resources to help them better engage and activate their patients to meet those needs, which means the features within your EHR need to evolve as well.
Adding premier patient engagement solutions to your EHR will help your customers meet evolving consumer expectations and succeed in a highly competitive landscape. If not, the practices and providers you serve could jump ship for other patient engagement solutions that can. The ultimate question is, should you build those solutions yourself in-house—an expensive, time-intensive endeavor that demands considerable development resources —or partner with a proven leader in patient engagement technology?
There are several benefits to partnering with a patient engagement technology provider like InteliChart. Here's why InteliChart makes an outstanding patient engagement partner:
1. Patient Engagement Expertise and Innovation
For more than a decade, InteliChart has been a leader in the patient engagement industry. Because 100% of our focus is on patient engagement, we can deliver superior products that are thoughtfully designed with both practice and patient needs in mind. Our team is committed to future-proofing our technology to arm our partners with the most comprehensive, feature-rich patient engagement platform on the market.
We're also dedicated to staying in touch with healthcare trends and the shifting needs of today's consumers. That means when EHR vendors like you partner with us, they can remain focused on their core product, while still offering the latest patient engagement technology via a partnership and integration with InteliChart. This saves significant time, money, and resources, ensuring you can fulfill all patient engagement requirements without the risk that comes with making your own product enhancements.
2. Array of Solutions for Opportunity Optimization
These days, a patient portal by itself simply isn't going to cut it—especially one that lacks the right features and capabilities. To maximize opportunities, your EHR solution needs to offer a robust suite of engagement tools to give healthcare practices what they're looking for in terms of the features they need to engage their patients. With InteliChart as a partner in patient engagement, you can access and deploy one, some, or all of the solutions on our Healthy Outcomes platform, including:
Patient Portal: A healthcare hub that organizes all patient engagement activities
Patient Schedule: A customized, self-service online scheduling solution
Patient Intake: A solution to digitize and automate patient registration and intake
Patient Notify: A tool to automate appointment reminders and other notifications
Family Portal: A hub for family to stay informed about their loved ones' health
Patient Survey: A solution that delivers automated, customizable patient surveys
Patient Activate: An outreach tool that allows providers to manage populations
These solutions work in tandem to deliver unmatched patient engagement via a number of robust, patient-centric features, enabling your customers to engage their patients with a holistic, orchestrated approach. As a result, they can retain happier patients and achieve healthier outcomes, while you reap the rewards: a financial economy of scale and the ability to capitalize on additional opportunities without breaking the bank.
3. Commercial API to Streamline System Integration
When you partner with InteliChart, you gain access to the entire Healthy Outcomes platform through a single, commercial API integration. Healthy Outcomes integrates with more than 30 EHR products, including established vendors such as NextGen, athenaFlow (formerly Centricity EMR), and PointClickCare. All of our solutions can be white labeled to ensure a consistent experience with the familiarity of your own brand.
During the implementation stage, InteliChart partners with EHR vendors every step of the way, providing seamless integration support to ensure the process goes as smoothly as possible. This way, you can use far fewer internal resources than if you built your own patient engagement tools, quickly and easily enhancing your existing EHR product to meet the needs of your customers (and their customers) all at once.
Deliver Healthy Outcomes With Our Patient Engagement Platform
With Healthy Outcomes and the InteliChart team to support your efforts, you can significantly enhance your EHR product, growing your business and helping you appeal to more healthcare practices and providers.
It all comes down to choosing a patient engagement technology partner with the expertise, offering, and support necessary for a successful integration. From there, the sky's the limit for patient engagement, both for your EHR and the practices you serve.
Interested in partnering with InteliChart to integrate Healthy Outcomes with your EHR? Get in touch to learn more about our partner program.