Why partner with InteliChart?
Resource Optimization
Focus on your primary product offerings, while we fulfill all your patient-engagement requirements.
Industry Knowledge
Benefit from our knowledge of the patient-engagement space, and our concentrated effort to deliver market-leading functionality.
Revenue Impact
Crystal-clear, top-line and bottom-line revenue impact that makes partnering with us a very simple decision.
Maintain your competitive position.
We preserve your ability to innovate in a manner that resonates most with your existing user base and prospective new users, mitigating client churn and
helping you maintain your competitive position. Integration
A single integration yields access to the Healthy Outcomes platform, allowing deployment of one, some or all of our solutions. We developed a complete and comprehensive API to drive quick and painless integration, though we're not limited to our API – we can also accept
data through legacy HL7, CCDA, and delimited files.
The solution suite
Patient engagement powered through a single API. Healthy Outcomes provides solutions that improve patient engagement and lead to better patient outcomes.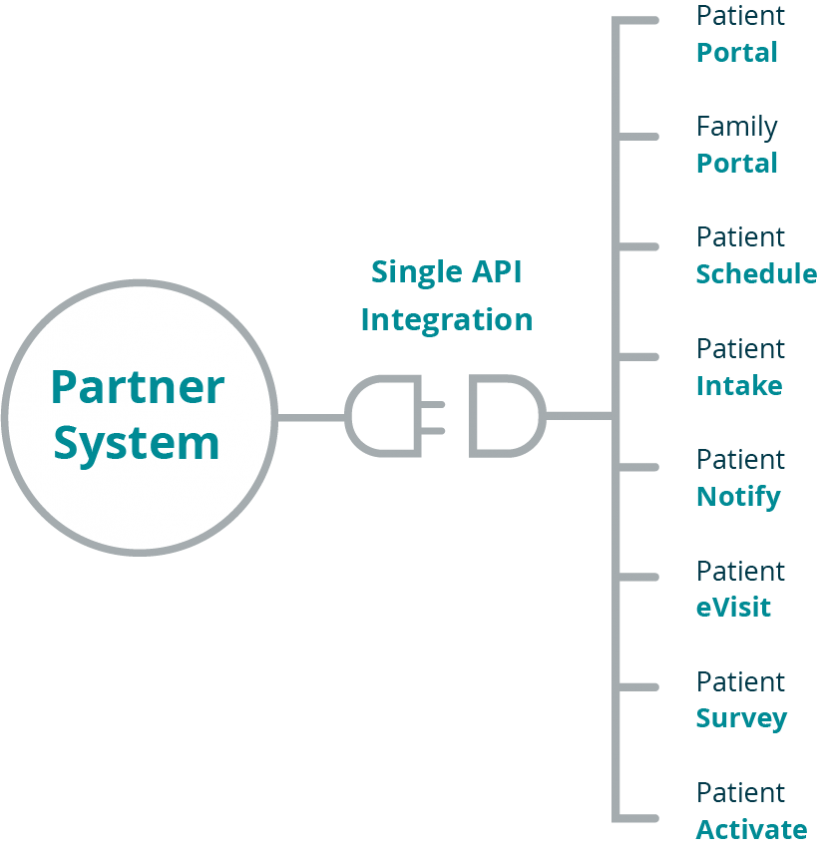 Access to a Premium Patient Engagement Platform
When you partner with InteliChart, you receive high-demand engagement products from an organization that's 100% focused on the patient. We've been
on the forefront of the patient-engagement space since 2010, and that's
where we remain as our solution suite continually evolves. Our partners appreciate the premium product we deliver to them, especially
a platform that has sustainability in this growing market. Partners can also
add the familiarity of their own brand by white labeling the products in
our Healthy Outcomes suite.
InteliChart's leadership in the patient-engagement domain was a key driver for our relationship and adding their solutions to our product mix enables us to have a holistic answer for our clients' engagement needs."
Khal Rai, CEO of SRS Health