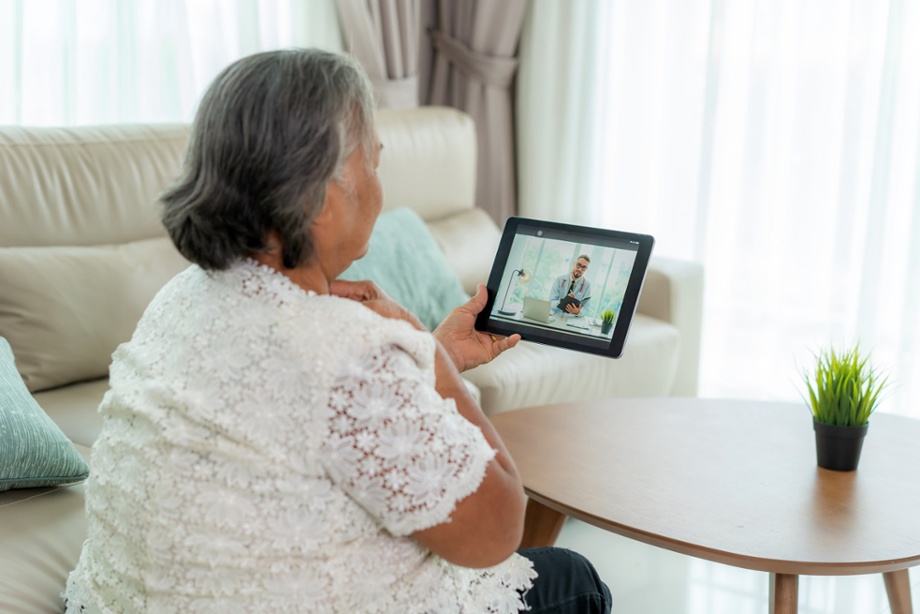 Medical practices are responsible for maintaining and optimizing countless moving parts at one time, from caring for patients and managing data, to identifying new ways to grow the business and remain profitable. The most successful practices have the right policies, procedures, and resources in place to juggle all these responsibilities and meet patient engagement goals, which is what helps set the best performers apart.
Let's take a look at five key qualities of an efficient, successful medical practice.
1. Taking a Patient-Centered Approach to Care
Taking modern consumer preferences into consideration has never been more essential than it is today. Medical practices must keep current on the latest and greatest happenings in a complex, ever-evolving environment, or risk getting left behind for a local competitor who offers a better care experience.
Patient-centered care supported by technology (like a patient portal) empowers individuals to take a more active, engaged role in their own health. Your practice can take a patient-centric approach to care by:
Always putting each patient's unique needs first
Meeting expectations for a digital experience
Engaging patients both during and between appointments
Involving patients in care decisions
Being as transparent as possible
2. Investing in Modern Healthcare Technology
Investing in modern healthcare technology is necessary for a number of reasons, both from a practice and patient perspective. At least one in five consumers report they have left a provider because of a poor digital experience, and younger patients (18-24) are four times as likely to do so compared to older individuals.
In addition to aligning with modern consumer expectations, adopting the right practice management and patient engagement technology can also help you streamline and simplify your workflows. For example, you can automate manual, time-consuming tasks and reduce your administrative burden, making the care delivery process easier and more efficient for both patients and practice staff. This can go a long way in minimizing burnout, freeing up time to spend helping patients, and modernizing your practice.
3. Finding New Ways to Attract and Retain Patients
Another differentiator that's consistent among top-performing medical practices is continually identifying ways to attract new patients and retain existing ones. To do that successfully, you need to leverage the ideal digital channels to market your practice and increase awareness in your community. Fifty-two percent of healthcare consumers say they consult online review sites when choosing a provider, and 44 percent consider those reviews a significant or primary influencing factor.
In addition to encouraging satisfied patients to leave reviews online and spread the word to friends and family, you can also promote your practice via various social media channels like Facebook and LinkedIn, emails and newsletters, your website, and so on. Don't be afraid to promote your office's noteworthy digital capabilities, like self-scheduling appointments, automated reminders, and telehealth services, which can go a long way in attracting new patients and growing your practice.
4. Using Clinical Data to Make Informed Care Decisions
If you're not already using data to guide your patient care, it's time to start doing just that. Healthcare decision-making shouldn't be a shot in the dark, and thanks to advancements in data and analytics, it doesn't have to be. Clinical data can help shed light on everything from the best treatment decisions to purchasing and beyond, ultimately enabling providers to improve outcomes with data-driven care decisions.
For example, providers can make smart use of data to better understand social determinants of health and pinpoint the needs of specific patient populations. Or they can collect and analyze clinical data for triaging care by identifying vulnerable, higher-risk patients who may require a more immediate intervention.
5. Optimizing Processes to Boost Patient Satisfaction
Another pillar of the most efficient and successful medical practices is a commitment to continuous improvements. Healthcare is constantly changing, along with patient expectations and preferences. Rather than finding something that sort of works and then sticking to that approach for years, be open-minded about the ways you can optimize both your practice operations and your patient care.
One way you can gauge how satisfied existing patients are is by sending patient satisfaction surveys. Using a solution like InteliChart's Patient Survey, you can easily automate the sending of satisfaction surveys and gain valuable insights into the patient experience. This not only helps to reduce churn and improve your online reputation, but also to boost your consumer assessment scores and quality performance.
These are just a handful of the key differentiators that drive success, efficiency, and profitability for the most successful medical practices. (There are undoubtedly more!)
Struggling with where to begin? Investing in integrated patient engagement technology like the HealthyOutcomes solutions suite is the most effective way you can take strides towards each of these areas all at once. Request a demo to see our platform in action.