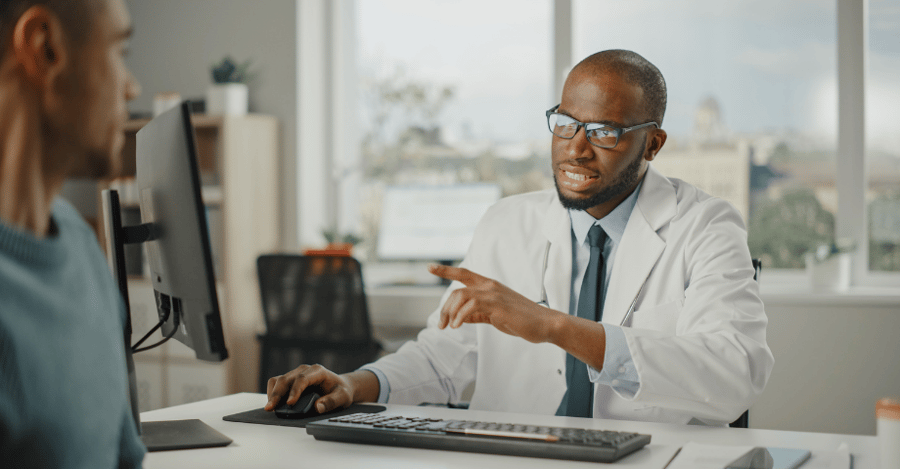 Modern healthcare consumers' needs are constantly evolving. Patients today expect more from their healthcare providers, seeking the same convenient, personalized experiences they've become accustomed to in the digital age.
While word of mouth alone used to be enough to attract and retain more patients, it simply isn't enough to keep up with the competition—especially amid the rise of retail health clinics, which has placed significant pressure on providers to offer a truly unique patient experience. Plus, more than one-third of consumers said they would switch providers as a result of a negative healthcare experience.
Facing these challenges, many providers are looking for new tactics to increase patient volume, improve the patient experience, gain a competitive advantage, and scale their practices over time. Wondering how to grow your practice despite these obstacles? Let's discuss a few key strategies you can use to get started:
How to Grow Your Practice: 5 Ways to Attract and Retain Patients
1. Offer convenience and flexibility.
To attract potential patients and keep them coming back, your practice should offer convenient, self-service tools that give modern healthcare consumers the flexibility to be more proactive and involved in their own care. Many medical practices treat their patient portal as a "digital front door" to engagement, offering the features and functions consumers would like to see from their providers.
Today's healthcare consumers look for patient engagement features such as online appointment scheduling, automated reminders, digital patient intake and registration, and online bill pay. You can offer each of these features and more by investing in a patient engagement solution that integrates seamlessly with your EHR.
2. Stay connected between visits.
Patient-provider communication plays an important role in the healthcare experience, which is why it's imperative providers stay connected to patients between office visits. Consider engaging your patients with personalized outreach between appointments to find out how they are feeling post-procedure and assess functional status and adherence.
You can increase the effectiveness of outreach by using each patient's preferred contact method. An overwhelming majority of healthcare consumers (80 percent) prefer to use digital channels such as online messaging or text messages to communicate with providers. Allowing patients to reach your practice via secure, two-way messaging can help to enhance the care experience with a more personalized, patient-centric approach.
3. Solicit frequent patient feedback.
The most successful medical practices listen and learn from their patients. Patient satisfaction surveys are a great way for practices and providers to gain insight into the healthcare experience. Additionally, you can use the insights gleaned from both positive and negative feedback to assist with improving your practice's CAHPS and HCAHPS scores.
If you're concerned about increasing practice staff workload, don't be. You can use a patient survey solution to automate the sending of targeted surveys to solicit patient feedback on a regular basis. This way, you can assess patient satisfaction and identity opportunities to improve based on feedback directly from the patients you serve.
4. Encourage positive online reviews.
Nearly 60 percent of consumers conduct research online when looking for a new provider, and many turn to friends and family when making a decision. That's why there's never been a more important time to manage your online reputation.
You should always encourage satisfied patients to leave positive online reviews on websites such as Google, Yelp, Healthgrades, Vitals, and RateMDs. One way to increase your online reviews is to make the request part of your patient satisfaction surveys and related outreach. In many cases, simply asking patients to leave a good review is all it takes—especially if they're happy customers, so to speak.
5. Expand your practice's digital presence.
Online reviews are only one piece of the digital puzzle. With more than half of healthcare consumers in one survey reporting that they found their provider on a social media network such as Facebook, it's also important to maintain a solid online presence and expand it over time.
Consider making profiles for your practice and/or providers on various websites and launching a branded patient portal. This way, patients can find your practice online and enjoy a quality digital care experience that mirrors your in-office operations.
Meeting consumers' expectations and offering a top-quality healthcare experience is essential for sustained practice growth. The good news is that doing so is possible with the right strategic approach and technology combined. Download our guide to find out more about The Rise of Healthcare Consumerism and What It Means for Your Practice.