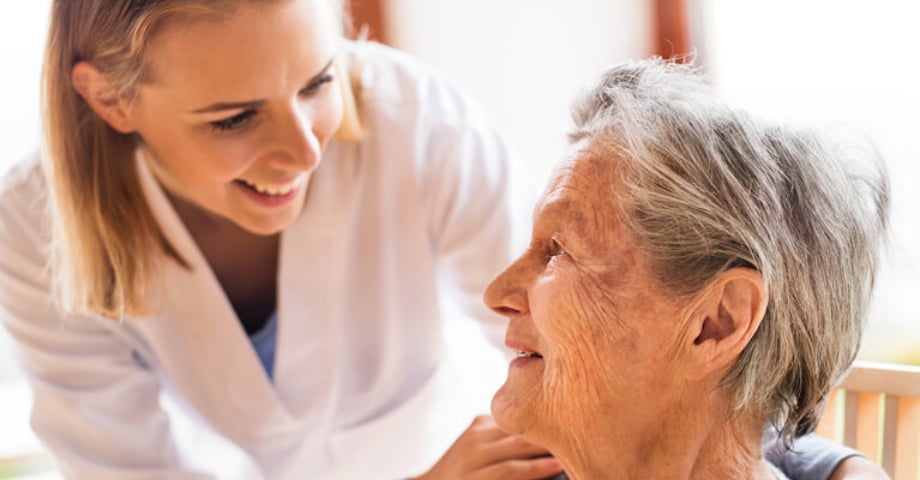 InteliChart's Healthy Outcomes platform continues to evolve to address the engagement needs of patients and their families. We've now added the Family Portal as an extension of our Patient Portal. The Family Portal empowers family members and caregivers to stay informed about the health and well-being of loved ones who are in long-term care, skilled nursing, and rehabilitation facilities.
While long-term care facilities are equipped to handle the physical and emotional needs of their residents, research shows that family involvement is crucial for improving the quality of care for residents. No matter how meaningful the interactions between staff members and resident are, strong connections between family members and long-term residents should not be underestimated.
According to the Nursing Home Reform Act of 1987, whenever someone is admitted to a long-term care facility, family members have a legal right to be involved in their love one's care, unless the resident specifically denies this involvement. Though this act was designed to ensure that residents were receiving the highest quality of care within their facilities, it also emphasizes the emotional importance of familial involvement.1
Monitor Health Status from a Distance
Our Family Portal enables family members to monitor their loved one's health status, medication adherence, meal consumption, and participation in activities. No matter how far away family members are, they can keep tabs on their loved one's:
Functional and cognitive status – remain current with level of independence
Activities - activity sign-up, upcoming activities with daily or weekly views, activity participation
Meal consumption - trend graphs
Administered medications - what, when, dosages, refusals
Care plan details – goals, actions, time period
Upcoming care calendar, such as podiatry or wellness appointments
Insights to Overcome Challenges
Family support and interaction have a major influence on a loved one's physical, mental and emotional health. This greatly improves their quality and general outlook on life.2 "When family members can't be there in person, Family Portal is the next best way to stay connected," explains Gary Hamilton, InteliChart CEO. "Knowing what's happening gives family members peace of mind, and the insight to overcome challenges associated with managing the health of a loved one from a distance."
Secure messaging with facility staff is available, eliminating the frustration and inefficiency of phone tag. Invoices can be viewed and paid. And most importantly, remote families can stay engaged and emotionally attached with their loved one through the social interaction the portal provides.
Engaging, Influencing, and Empowering Patients
"We have been the market leader in patient engagement solutions since 2010. Everything we do is focused solely on the patient," emphasized Hamilton. "Family Portal is the most recent stride in our continuing effort to engage, influence, and empower patients and their families on their journey to well-being and good health."
InteliChart is the trusted partner of more than 30 EHR vendors who rely on us for product innovation and development for their engagement products. More than 3,500 leading healthcare organizations and 30,000 providers use our solutions to engage with 27,000,000+ patients.
1http://blog.mariposatraining.com/dementia-care/2017/01/how-important-is-family-involvement-in-the-care-of-nursing-home-residents/
2https://www.assuranceagency.com/blog-post/benefits-of-family-community-involvement-in-senior-living