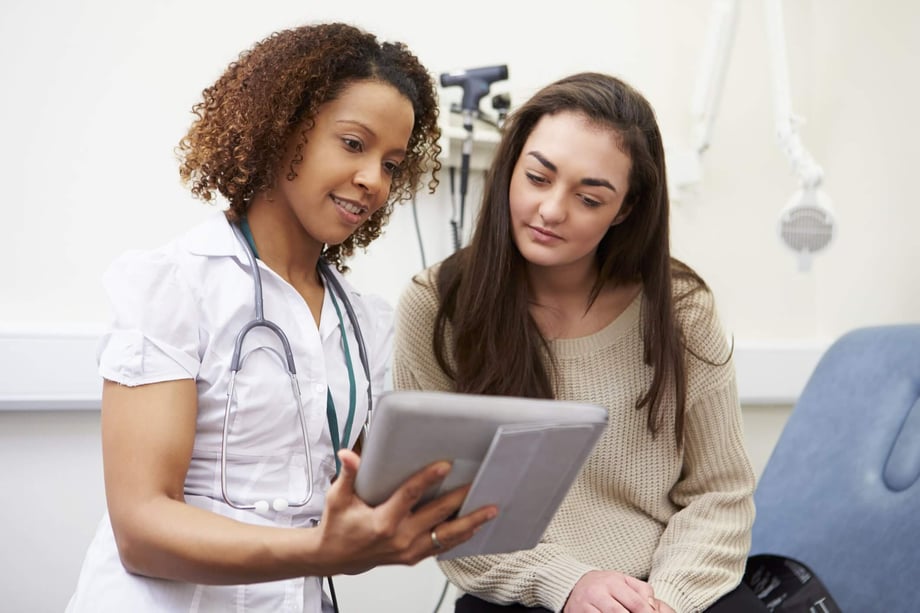 Federally Qualified Health Centers (FQHCs), which are commonly referred to as Community Health Centers, deliver affordable, accessible, top-quality care for the nation's most vulnerable patients.
Currently, FQHCs serve more than 29 million people across the country, leading the nation in improving care quality and reducing healthcare costs. Additionally, FQHCs have been instrumental in creating vaccine health equity in the wake of the COVID-19 pandemic.
Seeking ways to deliver high-quality, patient-centric care for individuals and families, many Community Health Centers are implementing new patient engagement strategies. However, serving populations that are especially challenging to engage can make it difficult to deploy effective strategies that actually work—but there are options out there, especially with the right tools to support patient engagement efforts.
In this article, learn four useful approaches FQHCs can use to increase patient engagement and deliver higher quality care.
Unique Challenges Faced by Federally Qualified Health Centers
FQHCs face unique challenges compared to other healthcare organizations. Many of the patients Community Health Centers serve face challenges with one or more of the social determinants of health (SDOH), which are grouped into five categories:
Economic stability
Healthcare access and quality
Social and community context
Education access and quality
Neighborhood and built environment
SDOH have a major impact on patients' health outcomes and behaviors. In fact, 42 percent of adult FQHC patients report they are in fair or poor health, which can make delivering care exceptionally difficult—especially in the era of value-based care.
In addition to serving low-income patients, those with limited access to healthcare, patients experiencing homelessness, and individuals facing other SDOH-related challenges, FQHCs typically see a high volume of patients, which often presents operational challenges for busy staff and providers.
4 Strategies FQHCs Can Follow to Boost Patient Engagement
With these inherent complexities in mind, FQHCs are beginning to see the value in engaging vulnerable, high-risk populations that are often underserved and more likely to suffer from multiple chronic health conditions. As such, patient engagement strategies are becoming a top priority for Community Health Center leaders and providers.
Automating Workflows to Accommodate High Patient Volume
With such a high volume of patients to care for, it's essential that FQHCs identify ways to streamline their workflows. Automation technology can help reduce the number of manual, time-intensive tasks, empowering Community Health Centers to deliver more efficient, organized care. For example, automating patient registration and intake processes can help to:
Streamline check-ins
Decrease wait times
Free staff up to focus on more meaningful work
Create a better patient experience as a whole
Leveraging Patient Data to Learn Unique Population Needs
More and more, we're seeing healthcare organizations embracing data as a means of better understanding the unique needs of the different patient populations they serve. FQHCs can leverage comprehensive data on social determinants of health, consumer behaviors, non-clinical activities, and medical information to gain a deeper perspective on population-specific needs. By using patient data to guide clinical decision-making, FQHCs can significantly impact their quality of care and patient outcomes.
Offering Flexible Financial Options to Address Cost Concerns
Rising healthcare costs are a widespread concern across the care continuum for patients, providers, and payers alike. With more than 91 percent of Community Health Center patients either already in or near poverty, the high cost of care may present an even greater obstacle, impeding access and preventing patients from being proactive about their own health and well-being. Providing upfront cost estimates to help manage expectations, and offering flexible financial options with various payment plans can help FQHC patients meet their obligations.
Targeting High-Risk Patients to Improve Patient Outreach
Patient engagement has the power to elevate population health management by identifying and activating high-risk populations. Using a patient engagement platform with robust population health management features, FQHCs can identify at-risk patients and build rules-based campaigns to automatically intervene via each person's preferred contact method. Targeting allows FQHCs to automate communication with lower-risk patients to focus on helping more complex, challenging patients with greater needs.
Why FQHCs Choose Healthy Outcomes for Patient Engagement
Numerous Community Health Centers have enlisted InteliCharts Healthy Outcomes platform to maximize their patient engagement capabilities. FQHCs choose InteliChart because of readily available API integration, a proven track record of success, system affordability, and patient customization features.
With a full platform of patient engagement tools at their disposal, FQHCs can enhance patient activation through outreach, educational resources, self-management tips and techniques, family/caregiver partnerships, patient-centered care coordination, and more—all with the goal of delivering healthy outcomes for each and every individual.