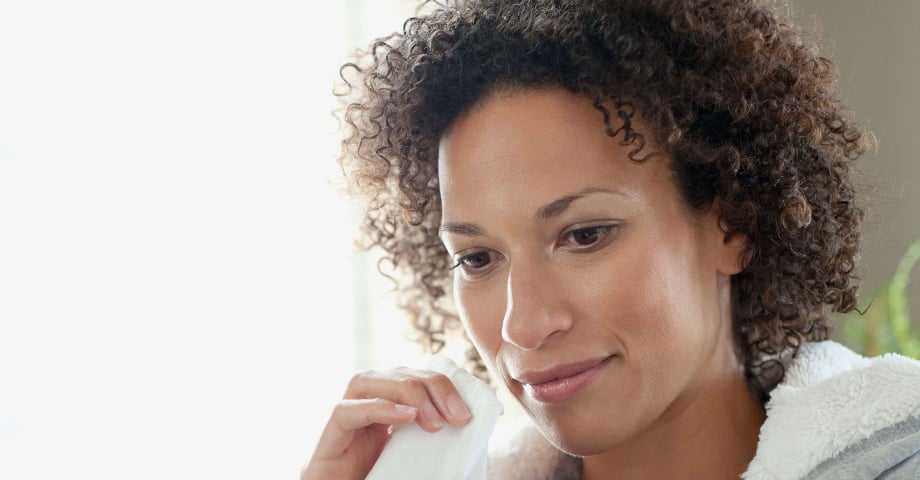 At a time when COVID-19 continues to explode, Patient eVisit, enables you to deploy telehealth in 48 hours at no cost for Healthy Outcomes users. With new infections in new locations every day, many patients want to avoid physician offices and other public places where they may come into contact with the virus. Healthcare providers want to avoid that exposure as well.
The Centers for Disease Control and Prevention (CDC) recommends that healthcare organizations use telehealth tools to address COVID-19 preparedness and direct patients to the right level of care to meet their medical needs. For medical practices that have not yet embraced telehealth, this could be the perfect opportunity to get patients on board and start providing an additional service that could eventually grow the practice.1
Patient eVisit Brings Telehealth Live in 48 Hours
InteliChart recently partnered with eVisit, a market leader in virtual care. Through our partnership, we've added a
new telehealth solution, Patient eVisit, to our Healthy Outcomes platform to serve both ambulatory and acute environments. Healthy Outcomes users can implement Patient eVisit in as little as 48 hours and at no
cost during the COVID-19 crisis.
According to Gary Hamilton, InteliChart CEO: "As a patient-focused organization, we have great empathy for patients
and their healthcare providers who are on the front lines delivering vital services during this stressful, critical time. We are fortunate to deliver this solution through our partnership with eVisit so we can do our part to help
contain further viral spread while protecting both patient and provider safety. It's also beneficial that our existing and new providers will be able to quickly implement the Patient eVisit solution without incurring any costs."
Acute and Ambulatory Settings
Telehealth may be the most effective first line of access for non-elderly Americans with mild illness who do not suffer from respiratory issues or have other risk factors that may make them more vulnerable to serious illness from COVID-19. It also may create more access to mental health services and be a way to help prevent patients who already are struggling with chronic illnesses from deferring maintenance care. Telehealth can be a way to convene medical specialists, primary care physicians and others involved in the diagnosis, triage the care of COVID-19 patients, all while reducing exposure to the virus.

A central strategy for healthcare surge control in acute care is "forward triage" — the sorting of patients before they arrive in the emergency department.

Telehealth:


Allows patients to be efficiently screened
Is patient-centered
Allows quarantined asymptomatic clinicians to work as caseloads increase
Protects patients, clinicians, and the community from exposure
Allows physicians and patients to communicate 24/7, using smartphones or webcam-enabled computers

Respiratory symptoms — which may be early signs of COVID-19 — are among the conditions most commonly evaluated with this approach, assisting providers to easily obtain detailed travel and exposure histories.

In ambulatory care settings, patients screening positive at presentation can be given a tablet and isolated in an exam room. A telehealth visit can be conducted without exposing staff and tablets can be cleaned between patients using infection-control procedures.3
Insourcing Over Outsourcing
Balancing patient demands, provider workloads and hospital space has driven some healthcare organizations to outsource to teleclinicians who may not know their care protocols. Most have learned the drawbacks of this practice the hard way and are insourcing to take advantage of their internal capacity.4
Patient eVisit uses a healthcare organization's own network of providers, regardless of specialty. Deployment in
as little as 48 hours can have both ambulatory and acute providers up and running quickly. Patient eVisit also equips providers with a COVID-19 intake screening form based on the latest CDC recommendations, web and mobile
applications, and unlimited patient usage.
Hospital to Home
To reduce readmission rates, providers increasingly use telehealth to optimize patient transitions after discharge from a hospital stay. Collaborating with home health nurses, checking medication adherence and conducting timely follow-up appointments can ensure patients get the support and resources they need. Involving caregivers in virtual visits can also help providers better understand their patients' recovery and know when a medication change or other intervention can get a patient back on track.5
Reducing Barriers to Telehealth Usage
As things rapidly develop regarding what we know about COVID-19, policies around telehealth have also been
developing alongside of it.6 Medicare, Medicaid, and commercial payers have recently taken steps to reduce telehealth reimbursement barriers to encourage more widespread telehealth usage. Providers will now be reimbursed for virtual
care at the same rate they are for in-person visits.7
Medicare can pay for office, hospital, and other visits furnished via telehealth across the country and including in patient's places of residence starting March 6, 2020. A range of providers, such as doctors, nurse practitioners, clinical psychologists, and licensed clinical social workers, will be able to offer telehealth to their patients. Prior to
this, Medicare could only pay for telehealth on a limited basis: when the person receiving the service is in a designated rural area and when they leave their home and go to a clinic, hospital, or certain other types of medical
facilities for the service.9
Health and Human Services Department recently announced it is releasing $100 million in federal funds to
more than 1,000 health centers to help them expand telehealth programs to help deal with the Coronavirus pandemic. The funding will help 1,381 health centers "address screening and testing needs, acquire medical supplies and
boost telehealth capacity." With more and more states shutting non-vital businesses and urging residents to stay home, state and federal agencies have pushed across a raft of new laws and guidelines aimed at increasing the use of
telehealth.8
Telehealth Powers of Tomorrow
Telehealth can enable health care systems to extend high quality care to patients throughout their journey across the care spectrum, from initial triage and primary care, through to specialty medicine and home care. Telehealth is also a powerful tool to help health care systems optimize the use of their clinician talent and resources, regardless of where they physically reside—providers can perform telehealth visits with patients across state boundaries, bringing expert care to a patient bedside or into a patient home when needed. Lastly, telehealth offers a means for patients and providers to connect more frequently without the geographic and mobility barriers presented by in-person visits,10 facilitate behavioral health support, and advance chronic disease management and home care.
Experts are seeing not just the traditional trend-setters, but many other large health systems using telehealth, thus creating a sizable wave that will help providers get used to the technology and push all the right buttons with the healthcare consumers. The more use cases, the more evidence that these platforms are effective, the more likely they'll be supported after the current emergency.11
Deploy the Power of Patient eVisit Today
Increased access to telehealth services is integral to managing this outbreak. Patient eVisit has an important role to play in slowing the spread of COVID-19 and supporting the heroic efforts of healthcare workers who are battling the virus. Learn about Patient eHealth and deploying telehealth in 48 hours at no cost today to meet the immediate needs of your providers and patients and to reap all the benefits telehealth will yield in the future.
Attributions
1 https://www.medicaleconomics.com/news/coronavirus-offers-opportunity-physicians-try-telemedicine
2 https://www.pwc.com/us/en/industries/health-industries/health-research-institute/covid-19.html
3https://www.nejm.org/doi/full/10.1056/NEJMp2003539
4 https://www.mgma.com/resources/health-information-technology/the-newest-trends-in-telehealth-in-2020
5 https://www.mgma.com/resources/health-information-technology/the-newest-trends-in-telehealth-in-2020
6 https://www.cchpca.org/sites/default/files/2020 03/CORONAVIRUS%20TELEHEALTH%20POLICY%20FACT%20SHEET%20MAR%2017%202020%203%20PM.pdf
7 https://mhealthintelligence.com/news/medicare-expands-telehealth-coverage-to-curb-coronavirus
8 https://mhealthintelligence.com/news/hhs-sends-100m-to-health-centers-for-telehealth-other-coronavirus-efforts
9 https://www.cms.gov/newsroom/fact-sheets/medicare-telemedicine-health-care-provider-fact-sheet
10 https://www2.deloitte.com/us/en/pages/public-sector/articles/empowering-patients-with-telehealth.html
11 https://mhealthintelligence.com/news/what-will-happen-with-telehealth-when-the-emergency-is-over